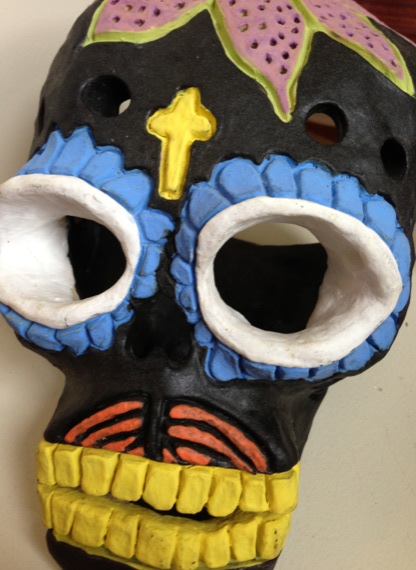 A Day Of the Dead Skull… Or Two.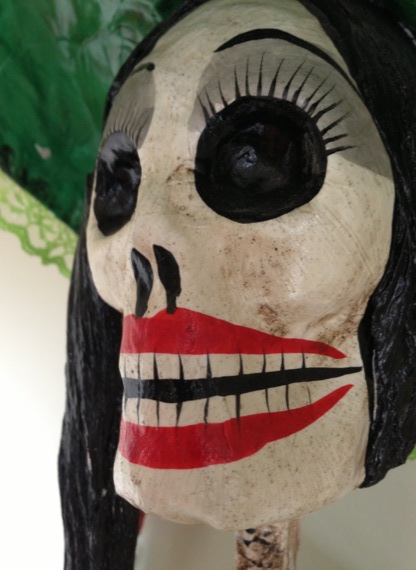 They greet you on the way in.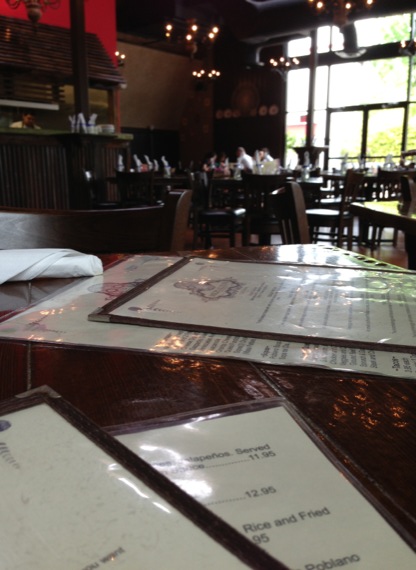 Just what the doctor ordered, it's still quiet and serene at 11 o'clock on a Saturday morning.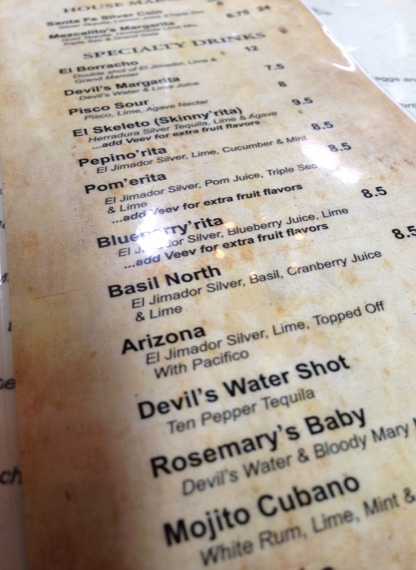 Rosemary's Baby?
That's a dark reference for us at 11am.  But, that won't stop us from trying it.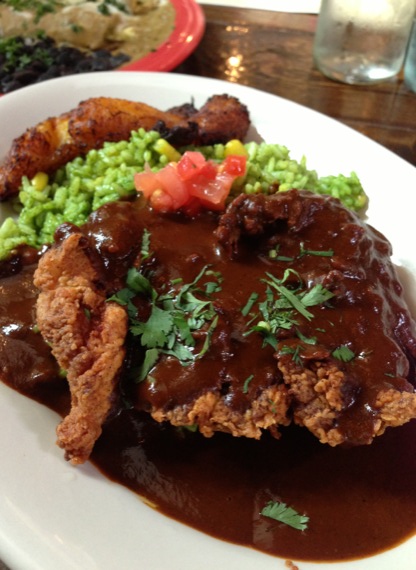 Fried Chicken With Mole Rojo
This was a Tex-Mex marriage made in heaven.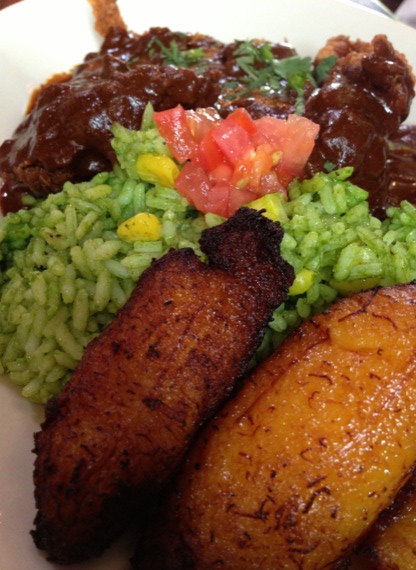 Fried Sweet Plantains & Green Rice
Both were very nicely done.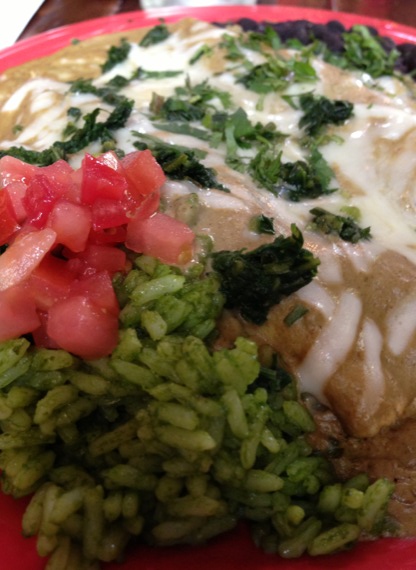 Papatzules Enchiladas
Enchiladas were stuffed with fluffy and delicate scrambled eggs under a pumpkin seed sauce and a mince of epazote.  Just to be sure we met our carb limit of the day at breakfast,  it was served with a generous mound of green rice on one side and an even more generous portion of black beans on the other.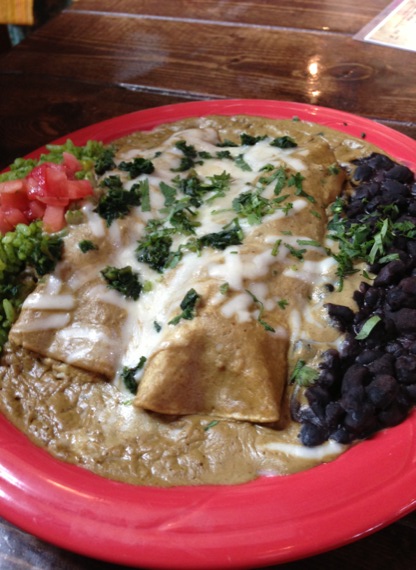 It won't win any beauty contests, that's for sure.  But, it made a very nice start to our busy day. Rich, hearty sauce over fluffy egg stuffed tortillas, it was comfort food fabulous.  We'd eat this any day for breakfast, lunch or dinner.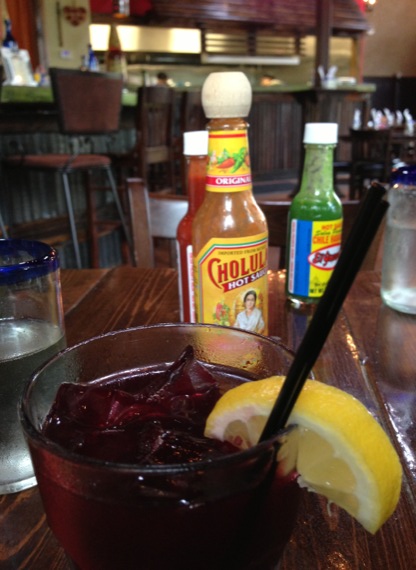 The sangria was nice, but a bit forgettable.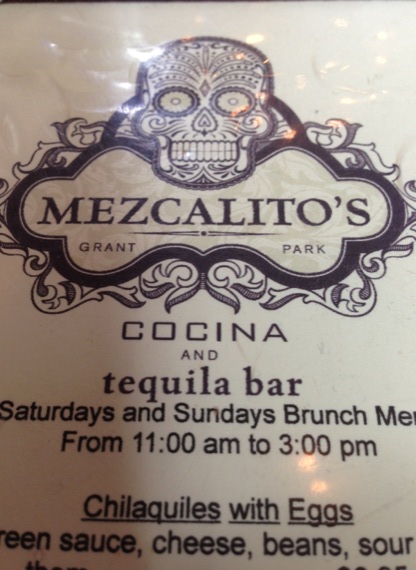 Mezcalito's Cocina & Tequila Bar
304 Oakland Avenue
Atlanta, GA 30312
678 705 7008