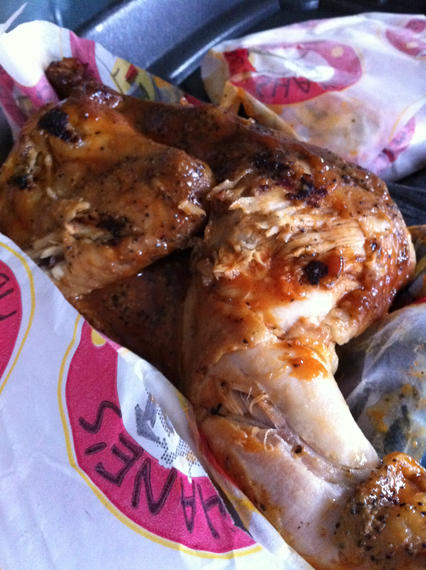 Shane's BBQ Chicken Half (eaten?)
No, we did not start eating prior to this shot.
This is exactly what this bbq chicken half looked like when we opened our to-go box.  We can only assume they pawn off mutilated chicken pieces to unsuspecting to-go customers.  We're supposed to eat this?  Really?
How do you eat a meal that looks like someone else already had a go at it?