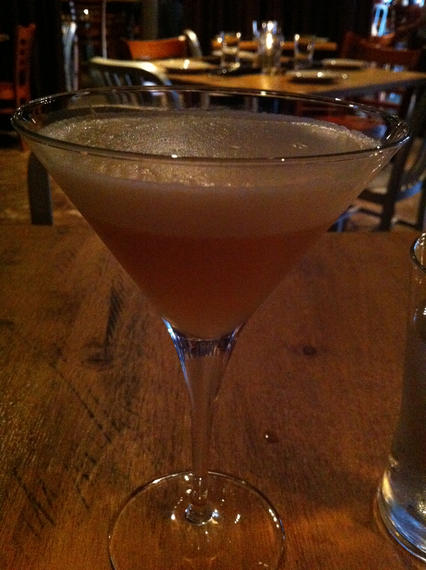 Amaretto Sour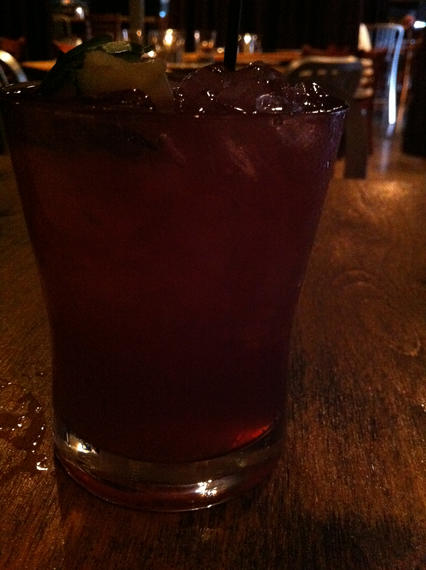 One Of The Special Daily Cocktails
(Slick Nero?  Or, was it Sly Nero?)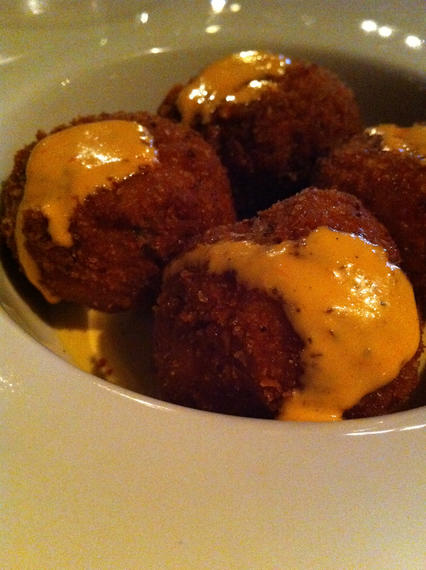 Arancini
Lemon saffron risotto croquettes with Scamorza and two sauces, we would have rather seen a little salad of bitter greens on top.  A salad of rocket and basil would've been nice to cut the richness.  It was tasty, nonetheless.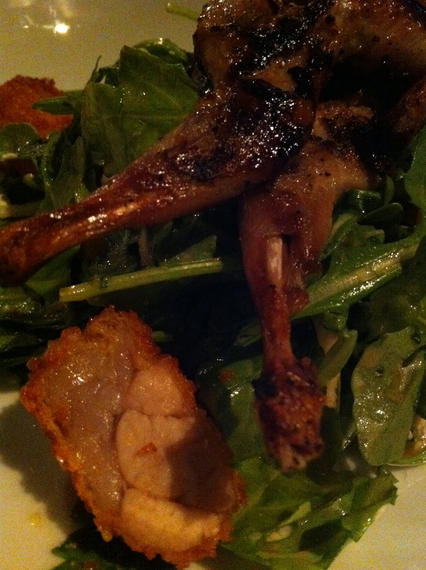 Georgia Quail with Fried Veal Sweetbread Croutons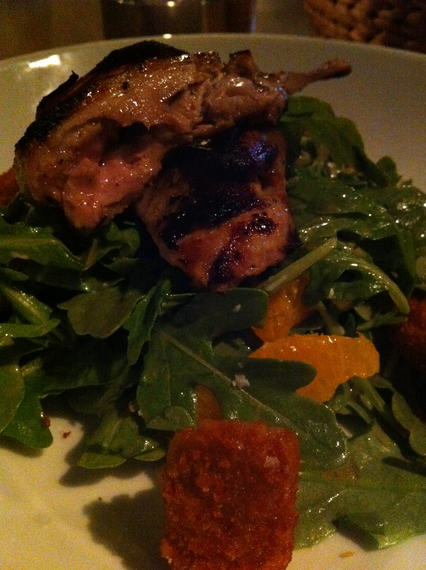 A Touch Of Pink On The Quail
…very nice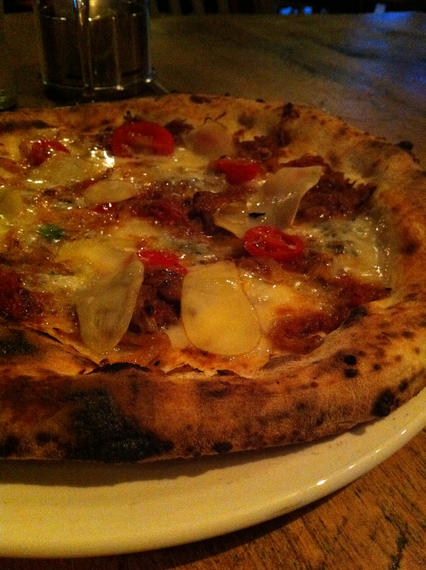 Carne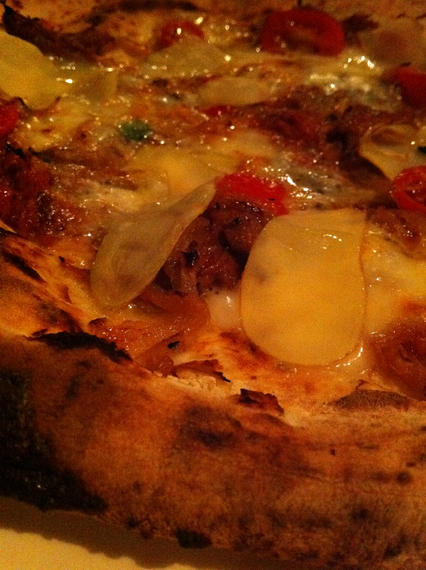 Braised Short Rib Pizza With Blu Di Bufala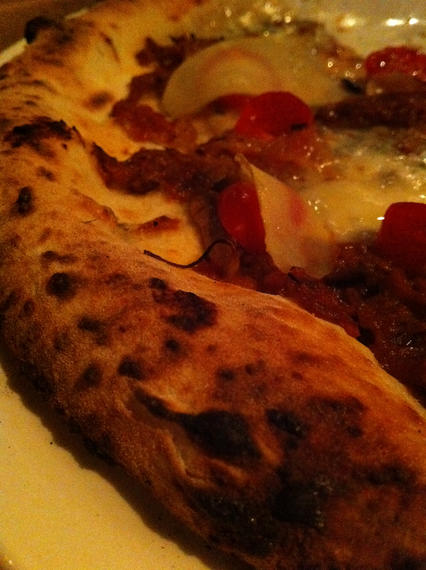 As Good As It Looks?
No, it was better.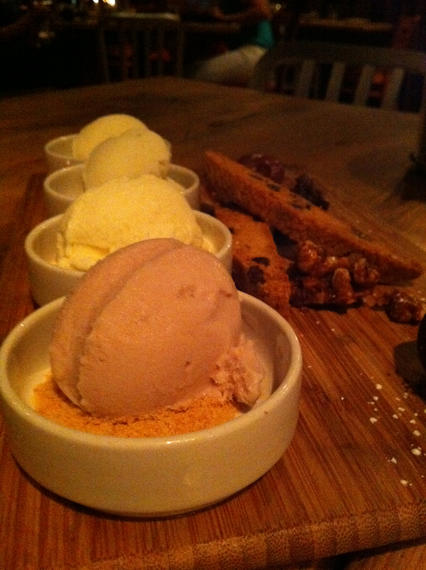 To Finish:  Formaggio Gelato & Red Wine Sorbet Tasting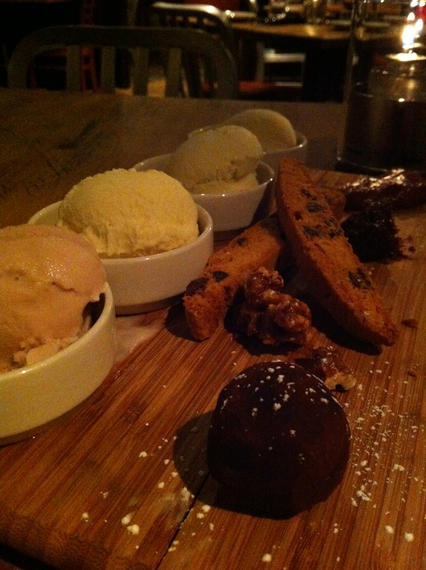 Paired With Fig, Biscotti, Candied Walnuts, & A Truffle
It was a lovely ending to a great meal.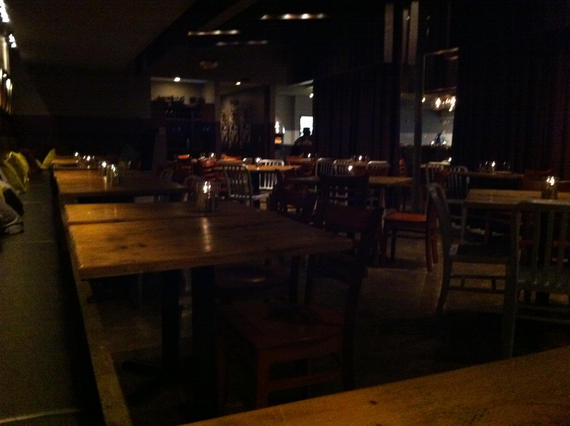 Double Zero Napoletana
5825 Roswell Road
Atlanta, GA 30328
404 991 3666