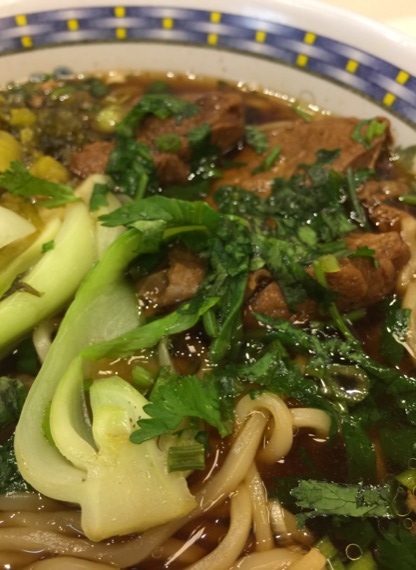 Taiwanese Beef Noodle Soup
(Hong Shao Niu Rou Mian)
Hong Shao = Red Roasted Or Braised (In Soy)
Niu Rou Mian = Beef Noodle Soup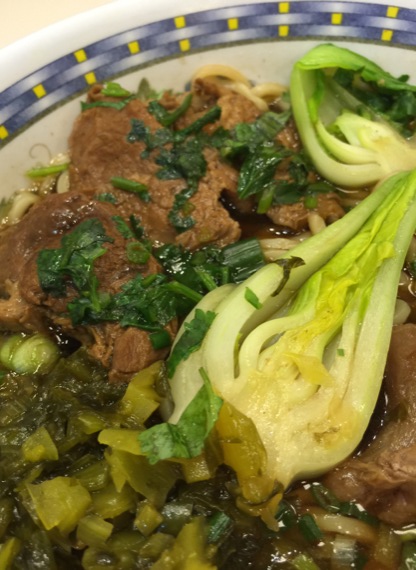 Beef Shank & Tendon
Topped With Beautifully Pickled Greens And Herbs
It's all about that beef.
If the beef shank and tendon were braised in soy, it was done with remarkable skill.  The intensely dark concentrated beefy richness of the broth is what we remember most vividly.  The silky, tender beef and tendon only magnifies the pure meaty beef flavor.  And, the tendon was so incredibly tender.  It doesn't quite melt under the pressure of your bite.  But, it does mingle with a soft chew and it adds even more silky smooth texture to an already densely flavored broth.
One of the best soups we've ever been fortunate enough to taste?  Oh, yeah!  It's something very special.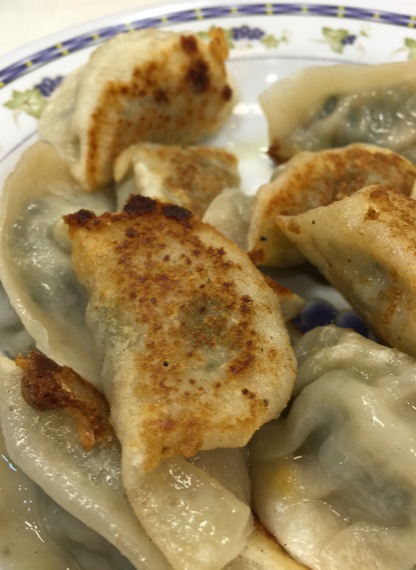 Pan Fried Dumplings, Too
Even knowing that we'd both have noodles left over for midnight snacking, we couldn't resist an order of dumplings pan fried to a crispy golden brown.  Yup, they were delicious, again.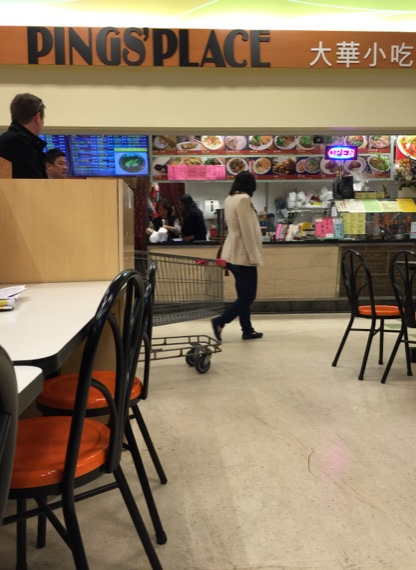 Ping's Place
2300 Pleasant Hill Road
B-6
Duluth, GA 30096
404 819 3288