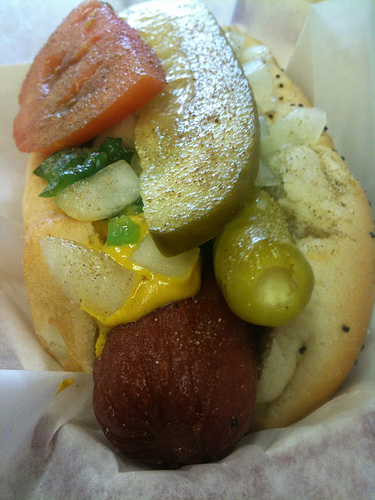 Chicago Style Dog
Poppy seed bun, Vienna beef dog, neon green relish, sport peppers, chopped onions, dill pickle spear, tomato slices, mustard and celery salt… whew… is that all?  Well, no.  There's always the optional giardiniera relish.  This isn't just a hot dog… it's a meal.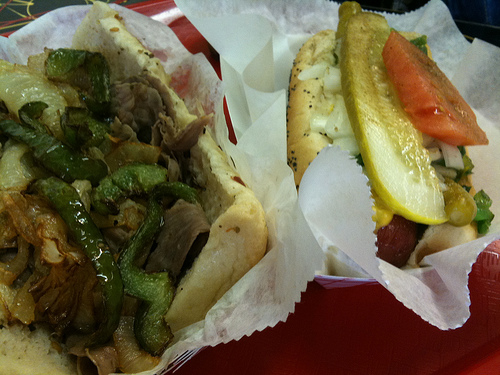 Italian Beef & Chicago Dog
This Italian beef is topped with fried onions, peppers and more giardiniera…  of course.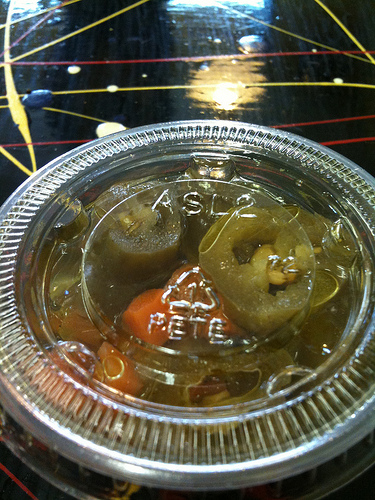 Giardiniera Relish
Mike's Hot Dogs
5948 Roswell Road
Atlanta, GA
404 252 8484