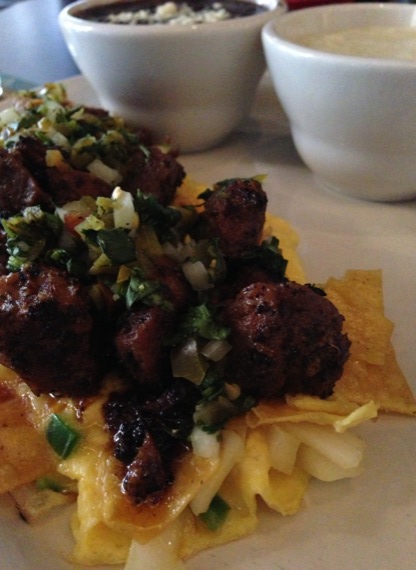 Migas Topped With Carnitas & Jalapeño Relish
Breakfast heaven, tender chunks of pork with crispy edges bury those perfectly cooked eggs.  Sometimes, we can be a bit generous with that word.  But, this time, we'd offer even higher praise.  Those eggs were light, supremely delicate and touched with that hint of creamy, custardy interior that make a perfect plate of scrambled eggs.  The tortillas only added to our pleasure.  Crispy around the edges and tender in the middle, we couldn't have asked for more.  We were tempted to order more.  But, our full bellies forced us to resist the insanity of that urge.  This is the first serious contender for favorite breakfasts of 2013.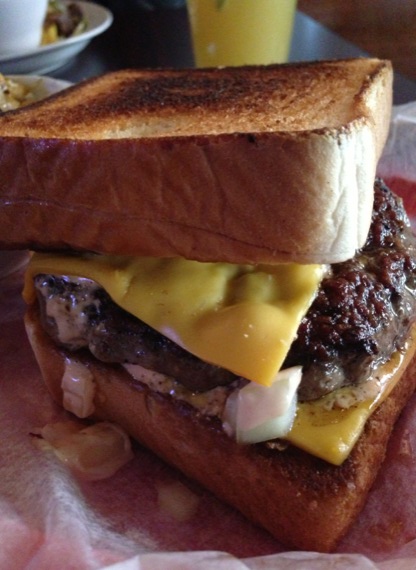 Patty Melt, Big Tex Cantina Style
You might not be able to tell.  But, that was a HUGE (and thick) burger.  Pair that with two slices of fat, fluffy Texas toast and two slices of cheese, this was a hungry-man-sized burger.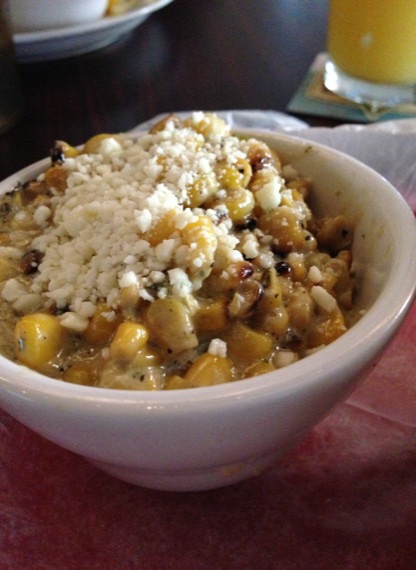 Now, pair that burger with their insanely rich roasted creamed corn.  And, you won't need to eat for the rest of the day.  That's for sure.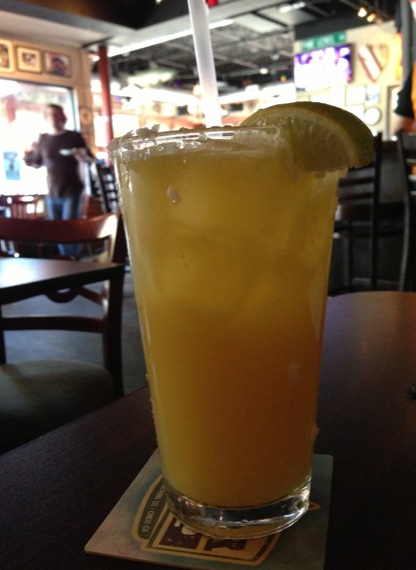 Texas Margarita
The lush smell of citrus was in the air as we watched the bartender squeeze a pitcher of lime juice… or was it lemon juice.  Two dreamy margaritas later, it was hard to be sure.  We left happy and thoroughly sated.  The memory of citrus vividly wafting through in our minds.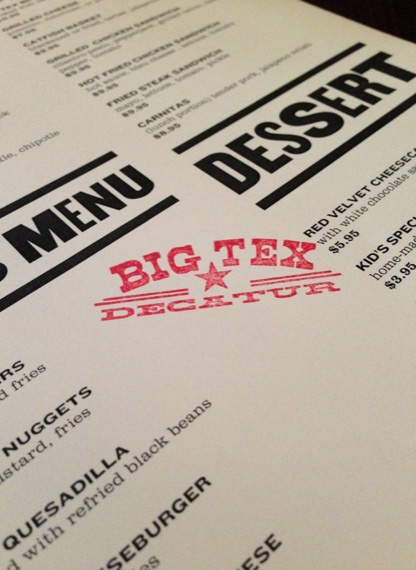 Bluegrass Brunches start at 11:ooam on Sunday mornings!
Big Tex Decatur
308 West Ponce De Leon Avenue
Decatur, GA 30030
404 377 3939