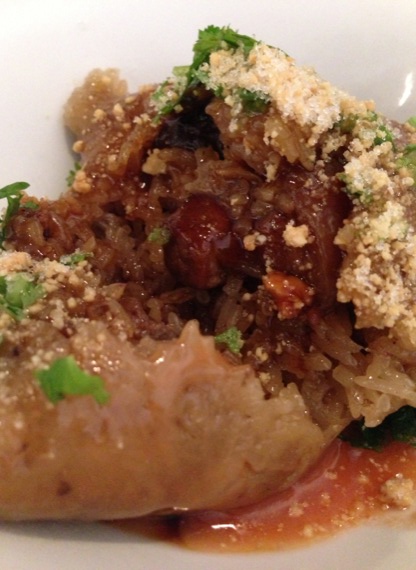 Ba Jang
Bamboo leaves wrap the rice into a pyramid that's stuffed with pork, sausage, salted boiled egg and rich sauce.  Top that with crushed peanuts, herbs, sugar and a touch of salt.  Incredibly good.  In fact, it was so good we ordered more to-go.  And, the to-go version was adorably packed with all of the components in their own little packages with step-by-step instructions!
We're in love with this place.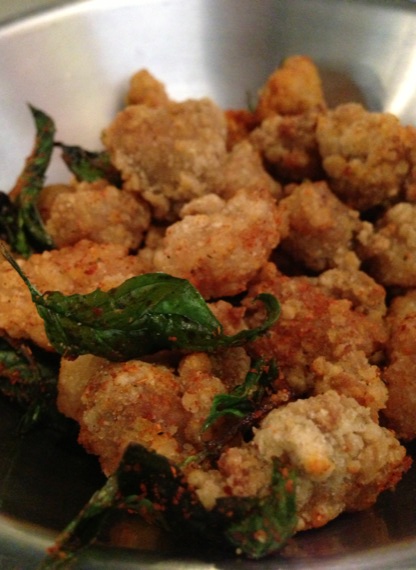 Bento Nuggets with Fried Herbs & Red Pepper
Crispy and light, we loved these little nuggets of fried chicken.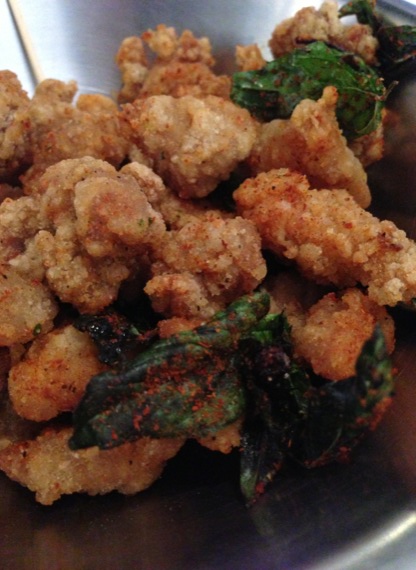 As you can see from the red pepper coating those crisp herb leaves, we specifically ordered ours very spicy.  The staff was happy to oblige any request.  They offered mildly spiced, spicy or pepper on the side.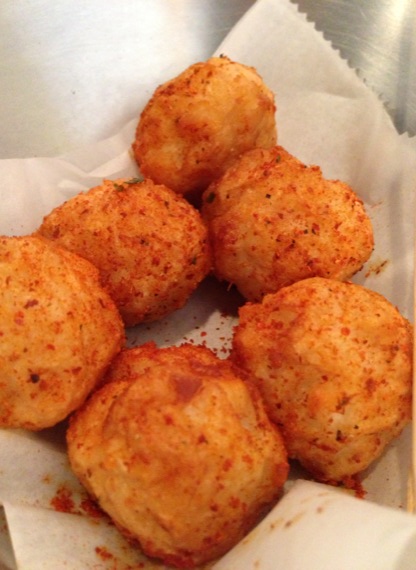 Squid Balls
The crisp exteriors yeild to sweet, tender squid in the middle.  The burst of sweetness was so bright and vivid.  At first bite, we almost thought these were deep fried scallops.  The spicy pepper rounds out the flavor nicely.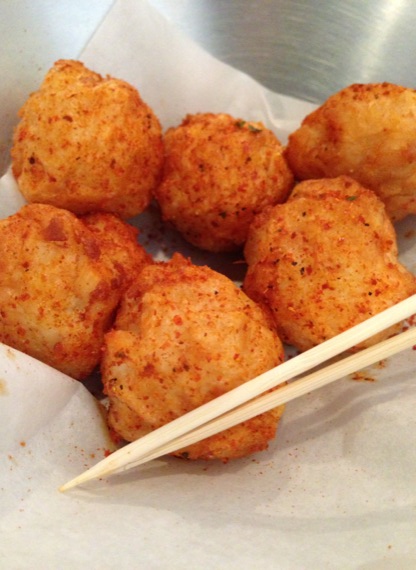 Jab & Devour Via Bamboo Skewer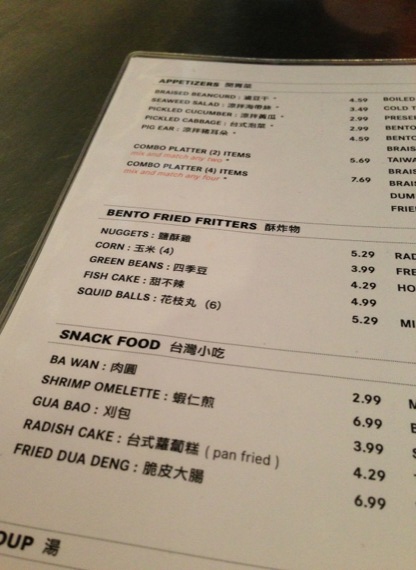 Plenty Of Snacks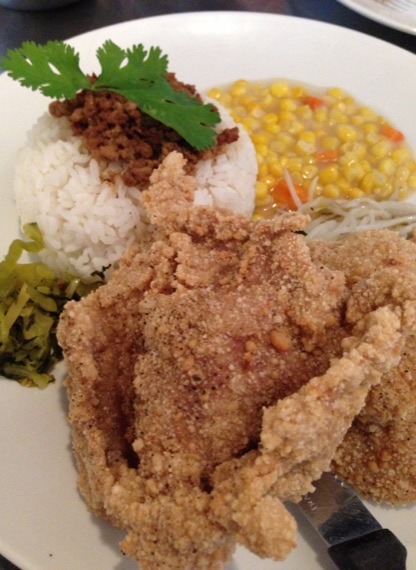 Light & Crisp Pork Chops
But, it's not all about snacks.  These two pork chops were more than a meal.  Tucked under those pork chops was a mound of dressed bean sprouts.  We weren't really crazy about the corn with the school cafeteria vibe.  But, everything else was very nice.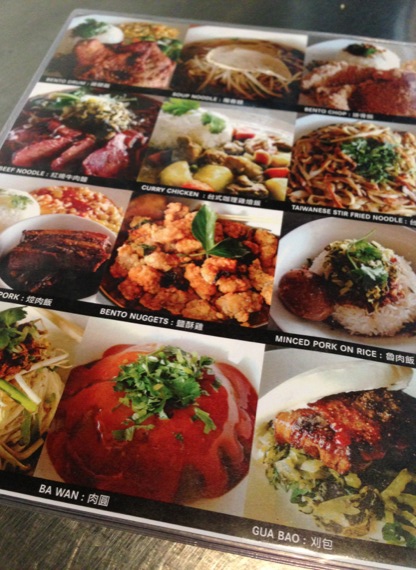 Snack Or Meal?  You choose.
How about bubble or jelly tea?  We added aloe cubes to our honey lemon tea.  It was divine.  There are so many juice and tea options.  Another favorite of ours?  Tart passionfruit juice with lychee jelly, we really loved it.  And, we want more… right now actually.
Bento Cafe
5495 Jimmy Carter Blvd
A-4
Norcross, GA 30093
770 300 9798