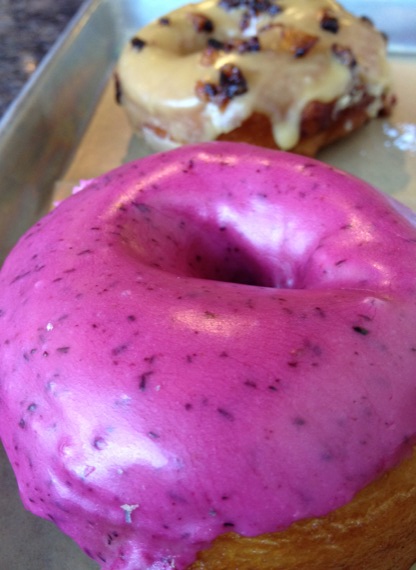 Blueberry Glazed Yeast Doughnut
Blueberry blended with hibiscus give this glaze its incredible depth of flavor and vibrant color.
Doughnut perfection?  These just might be it.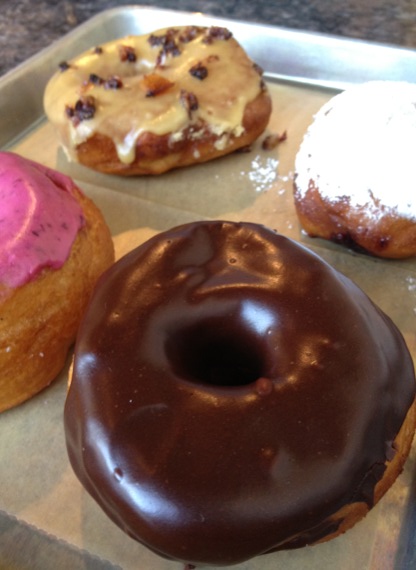 Chocolate Glazed Yeast, Blueberry Filled Yeast, And…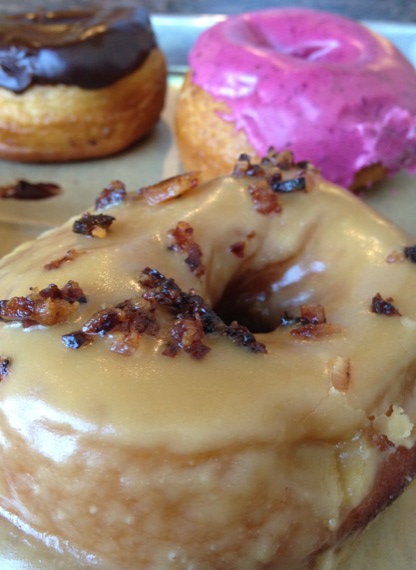 Salted Caramel Glazed With Bacon
Before such a claim could be made, there are more doughnuts to try.  The deep, dark chocolate glazed doughnuts are laced with Belgian chocolate and vanilla.  (Homemade vanilla? Maybe, there's something interesting lurking in the rich, complexity of this chocolate.)  There's nothing ordinary about these doughnuts.  Where most chocolate glazes taste only of sugar, this is a chocolate ganache that's all about the chocolate.  That's the way it should be.
What about the salted caramel?  With or without bacon, a touch of salt keeps this bittersweet caramel alternative in the running, too.
And, last but certainly not least, there's the blueberry filled.   Mmm… Deep dark purple blueberry… is it jam?  No, these doughnuts are stuffed with something closer to blueberry pie filling than jam.  This is a very good thing.  These are another winner.
All of these flavors are rich enough to compete with the delightfully dense, yeast doughnuts that are a Revolution doughnut.  These doughnuts are more of a pastry, really.  That's one more reason to fall in love with these doughnut creations.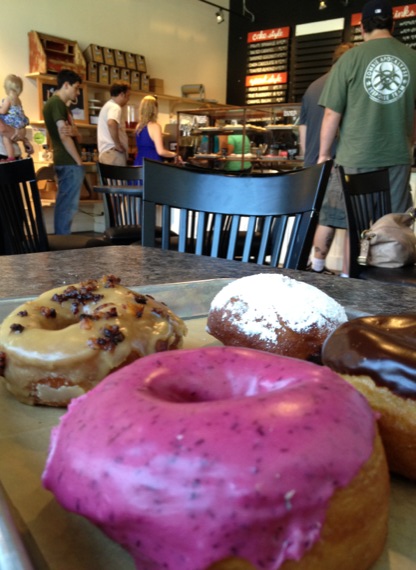 Doughnut Line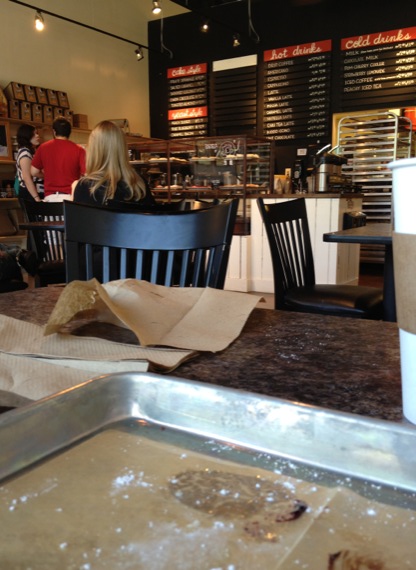 The Aftermath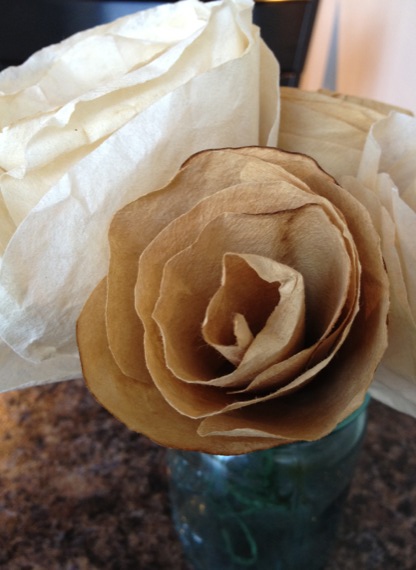 Coffee Filter Flowers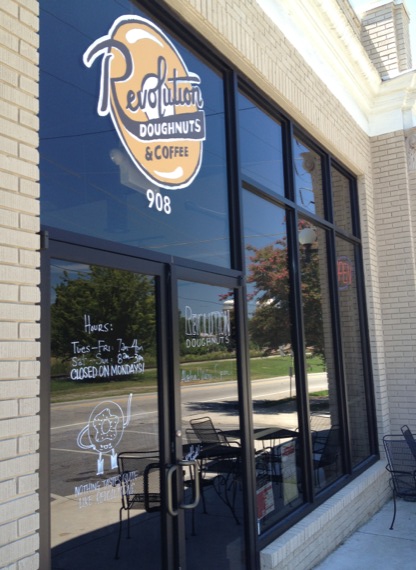 Hours:
Tue thru Fri:  7am to 4pm
Sat & Sun:  8am to 3pm
Closed Monday!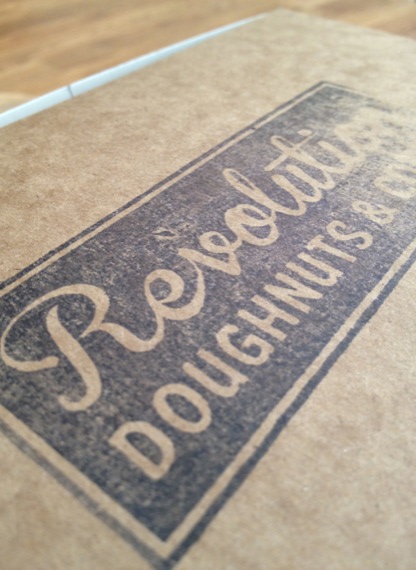 Plan Ahead…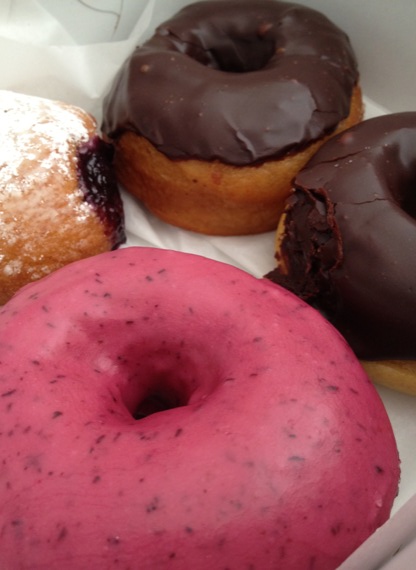 Blueberry Glazed & Filled, Chocolate Glazed Yeast & Cake
You'll want a few more for later.
Check out their website for new flavors and updates on doughnut status.  Favorite flavors are likely to be gone well before closing time.
Revolution Doughnuts
908 West College Avenue
Decatur, GA 30030
678 927 9920