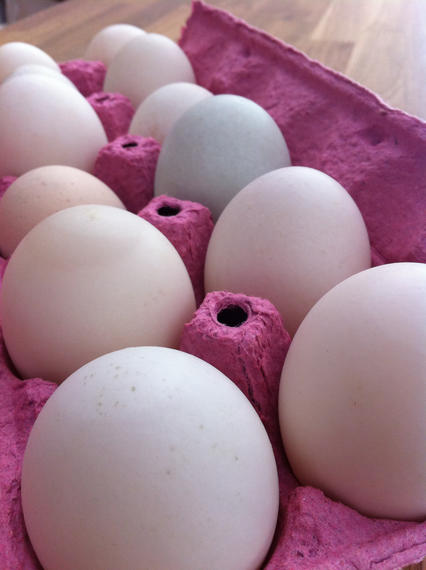 Duck Eggs By The Dozen
Duck eggs… each egg is gorgeously unique in size, shape and color.  Aren't they lovely?  Garmon Family Farms offers duck eggs for sale by the dozen ($6 a dozen) at the Dunwoody Green Market.  They might skip a week here and there.  But, Garmon Family Farms has a beautiful stand bursting with farm raised fruits, veggies and those lovely (and delicious) duck eggs.
Dunwoody Green Market operates on Wednesday mornings from 8am until noon.