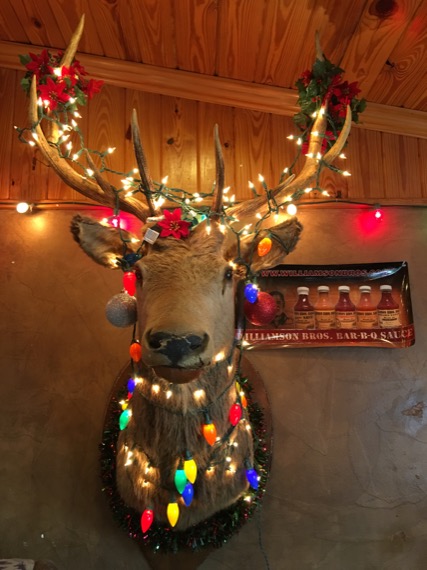 Williamson Bros.
Williamson Bros. Sampler
Chicken Wings, Potato Skins With Pulled Pork, One Giant Onion Ring…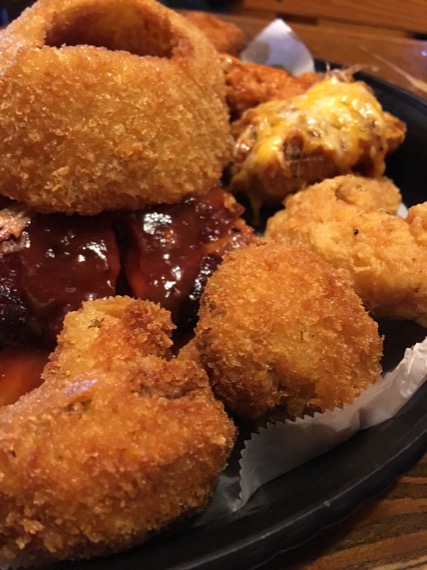 Fried Mushrooms & Two Spare Ribs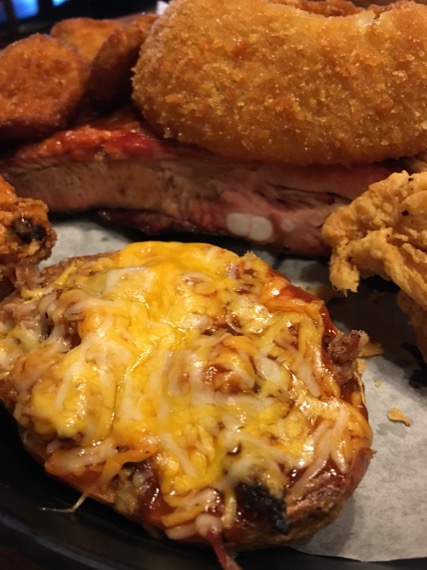 Watching college football, it's all good.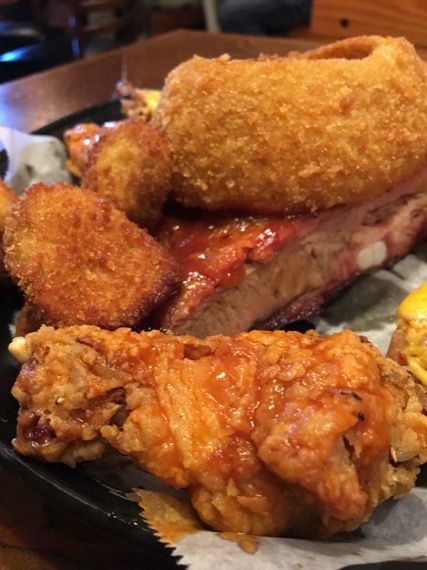 Oh yeah, there are fried pickles in there, too.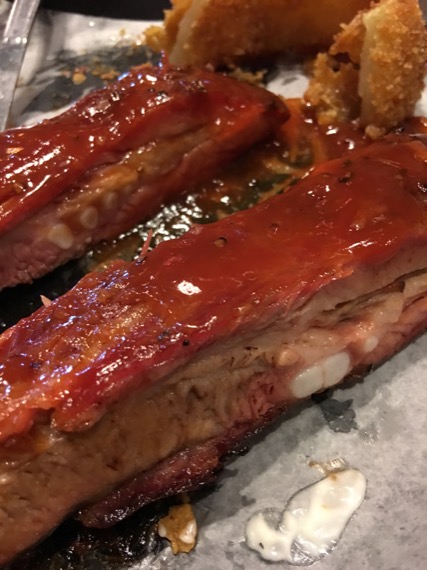 The ribs were very saucy.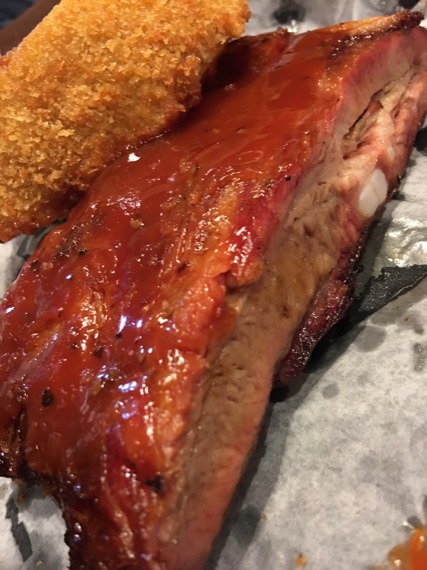 But, they were also tender and smoky.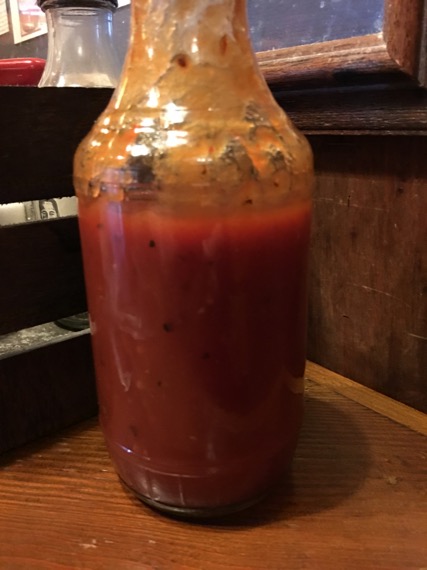 Williamson Bros. bottles multiple sauces.  But, there's only one sauce on the table.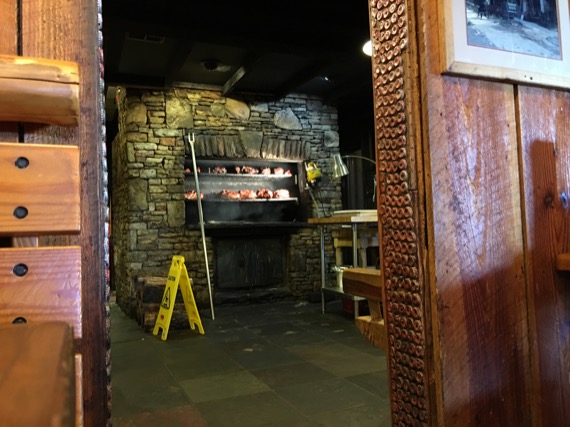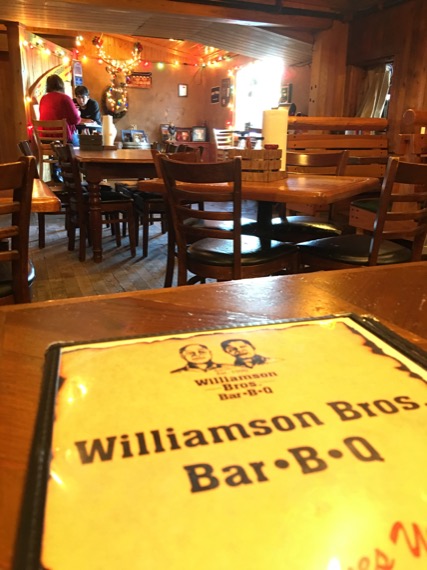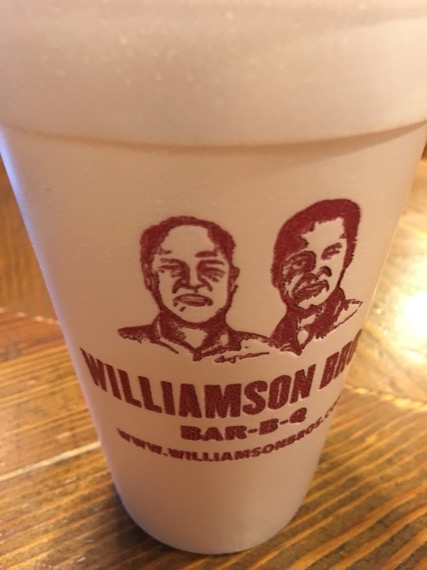 Williamson Bros. Bar-B-Q
Williamson Bros. BBQ
1425 Roswell Road
Marietta, GA
770 971 3201