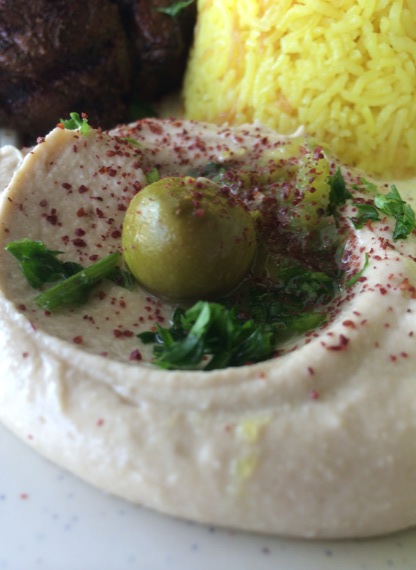 Aladdin's Hummus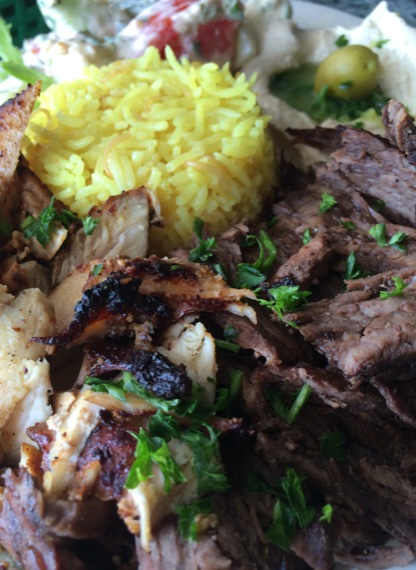 Chicken & Beef Shawarma
Lamb Shish Kebab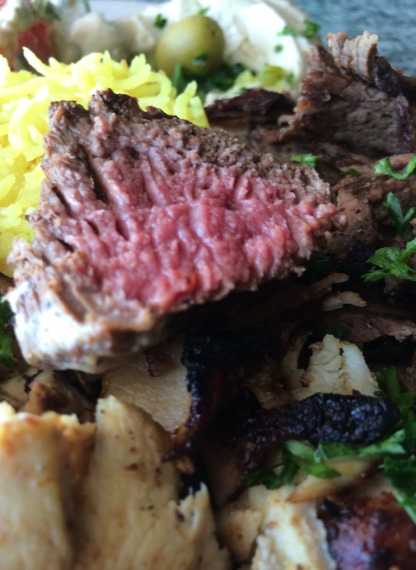 Each big chunk of lamb was medium rare and beautifully tender.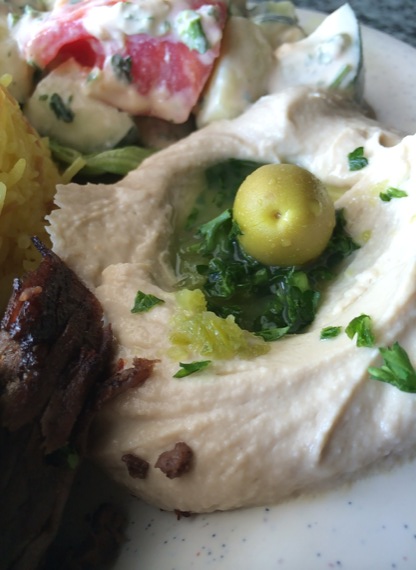 Even next to all of that delicious meat, the hummus deserves equal attention.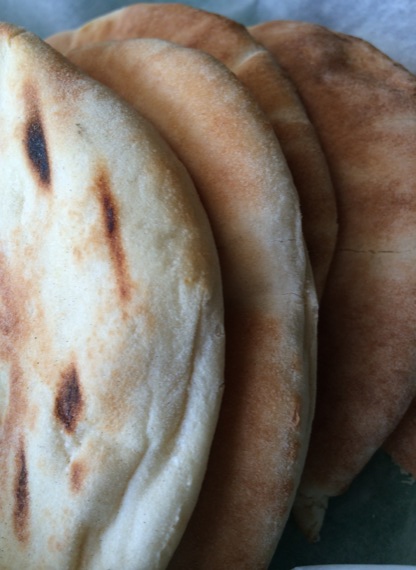 Grilled Pitas Served Warm
Every visit, our meals have been consistently good from start to finish.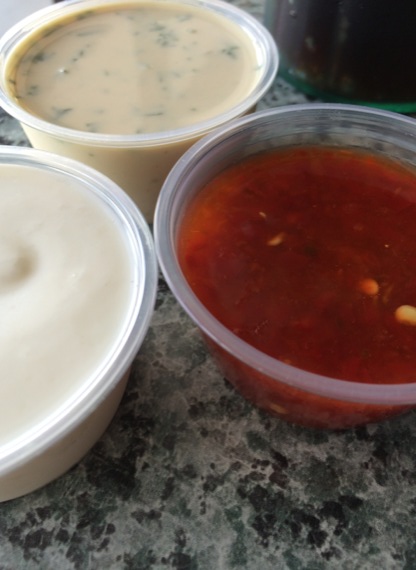 Don't forget the spicy sauce on the right.  It's a favorite.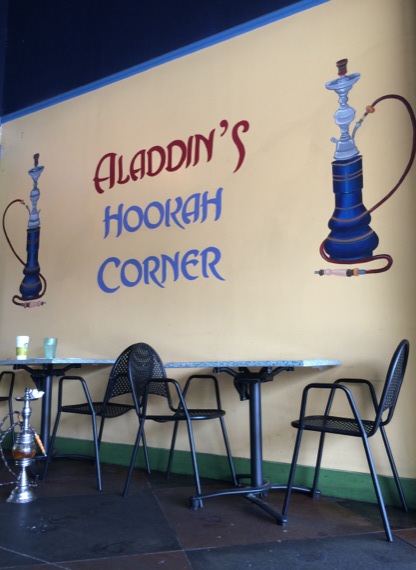 Patio & Hookah Corner, Too
Aladdin's Mediterranean Grill
8725 Roswell Road
Atlanta, GA 30350
770 518 9288