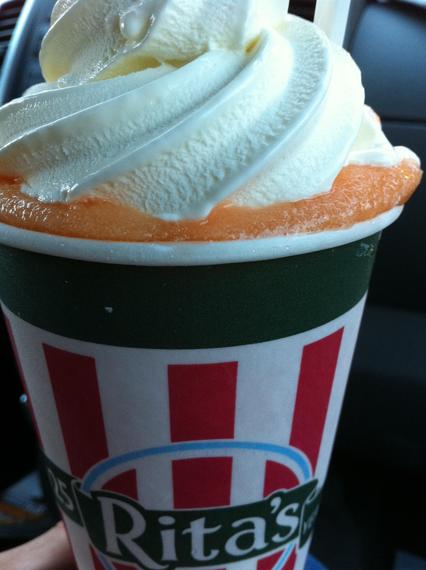 Vanilla/Island Fusion Gelati
Thick & creamy soft serve vanilla ice cream is paired with island fusion Italian ice.  Nice, but, the island fusion gets too sweet… too fast.  Note to self, next time, ask for more ice cream and less ice.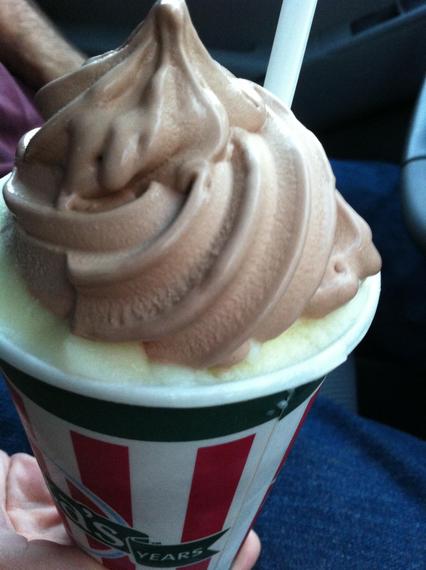 Chocolate/Vanilla Gelati
Rich, thick, creamy, & custardy chocolate soft serve ice cream with vanilla ice… now this was really good.  Even with the temperature dropping daily, we want more.