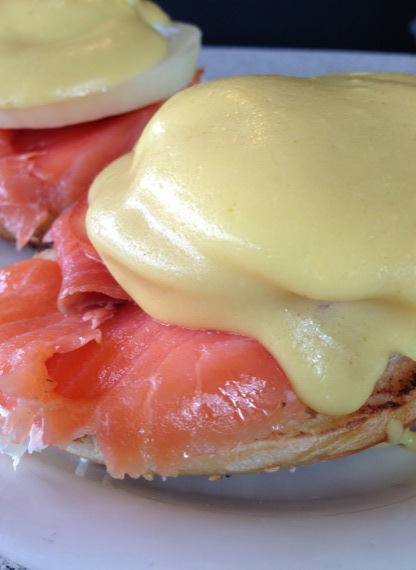 The Ultimate Benny at BB's Bagels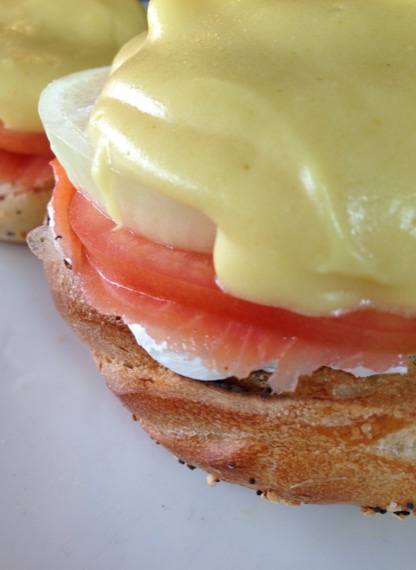 Take one toasted bagel.  Then, top it with nova, cream cheese, onion, tomato and a couple capers.  If you don't mind what we affectionately refer to as "diner style" hollandaise, it's one great breakfast.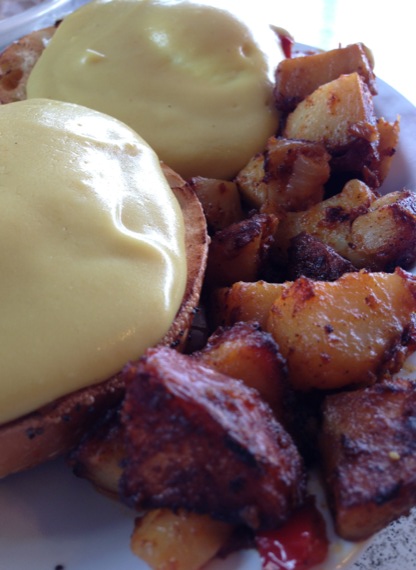 Eggs Benedict
Substituting the muffin for a poppy bagel makes this version even better.  And, even though the hash browns could have used a bit more seasoning (salt & pepper), they were really quite good.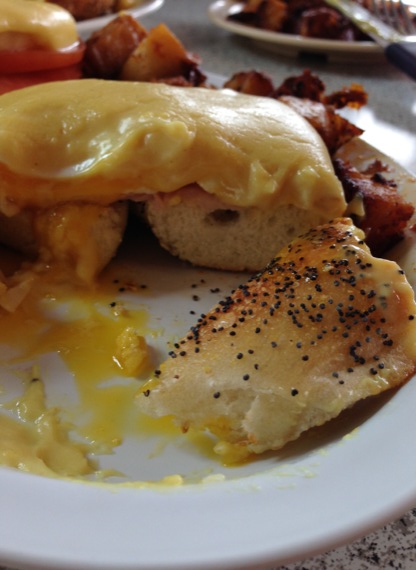 Each egg was beautifully cooked.  The whites were firm and the yolks were thick and custardy.  And, that bagel was delicious.  It was loaded with poppy seeds, that's always a plus in our book.
BB's Bagels
10995 State Bridge Road
Alpharetta, GA 30022
770 754 9595