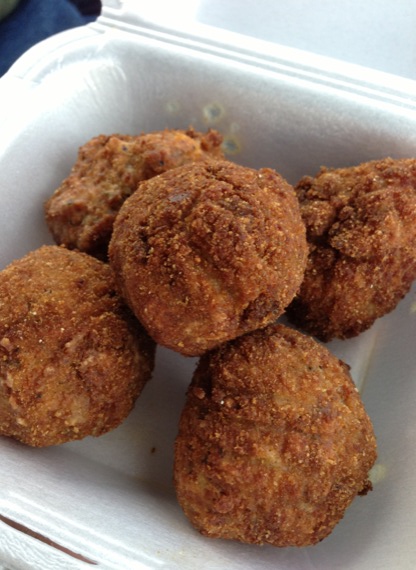 Boudin Balls
We were starving when we stumbled upon Frank's by sheer luck.  On this very long day of driving and hiking, we were in desperate need of sustenance.
Those balls might look like giant hush puppies.  But, they're so much more.  Fried to order, it's not just that they're stuffed with such a rich variety of rice, pork & spices.  They're clearly made with care and a love of food that is unmistakable.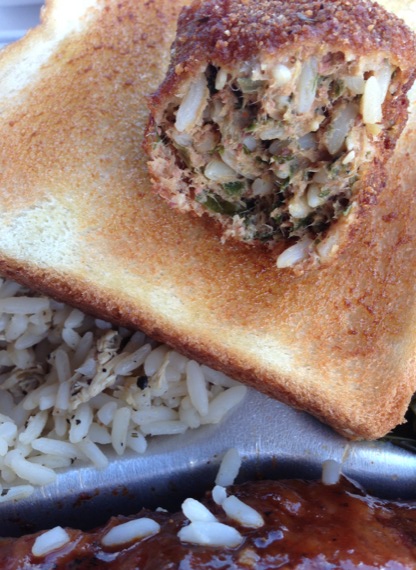 Deep Fried Porky, Spicy Goodness
We could have easily stopped after the boudin balls.  They really were that good.  All of the rest that follows is just that much more icing.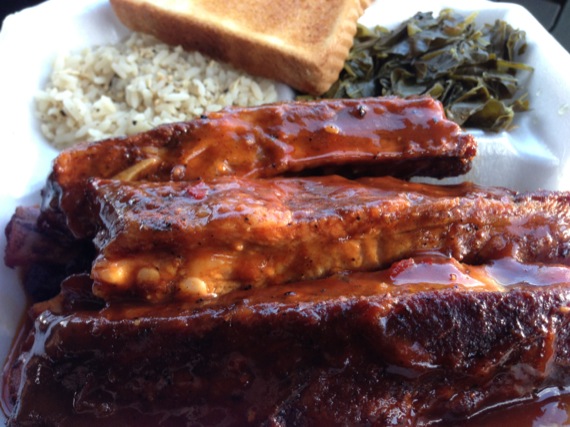 Ribs, Jambalaya, & Collard Greens
We're not normally big fans of saucy ribs.  But, the flavor of the pork shines through that thick glaze of sauce.  That's what counts.  Variety is the spice of life, right?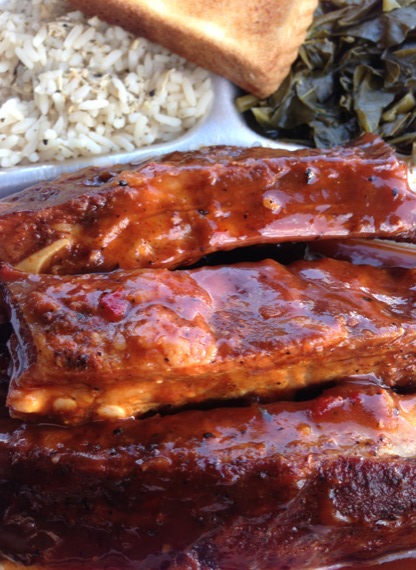 The jambalaya looks and feels a bit more like dirty rice to us.  But, what do we know?  Whatever you want to call it, we call it good food.  It was loaded with spicy black pepper and full of flavor from shredded chicken and a rich stock.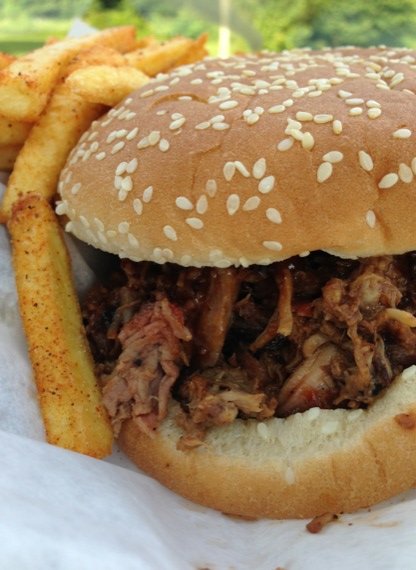 Pulled Pork & Seasoned Fries
A generous amount of tender pork and sweet, (barely) spicy sauce make up for that very ordinary un-toasted sesame seed bun.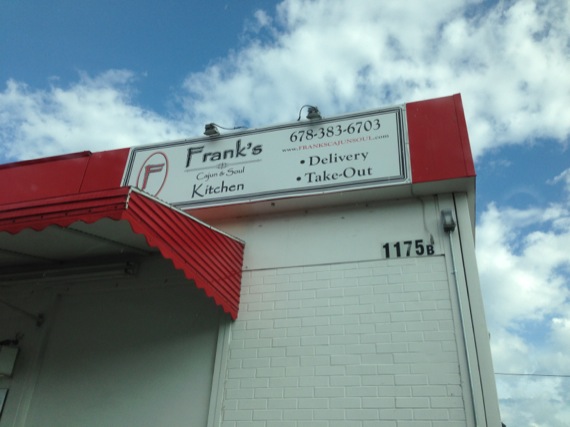 Look for the little white building with red awnings!
(There is no indoor seating.  You order at the take out window.  There are a couple tables under a small tent for spontaneous picnicing.)
Hours:
Noon to 9pm — EVERY DAY Except Tuesday
Frank's Cajun & Soul Kitchen
FranksCajunSoul
11175-B Powder Springs Street NW
Marietta, GA 30064
678 383 6703