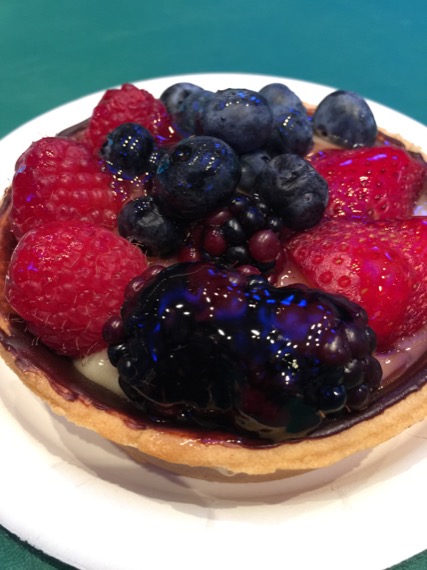 Strawberry, Raspberry, Blackberry, & Blueberry Tart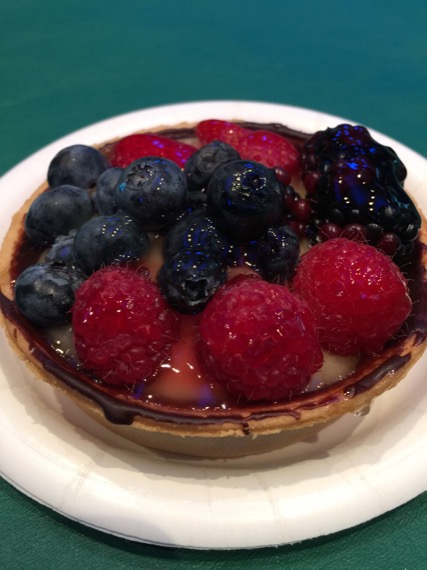 Loaded with berries topping pastry cream, this was a tasty little treat.  When we visit the Georgia Aquarium, this is our snack of choice.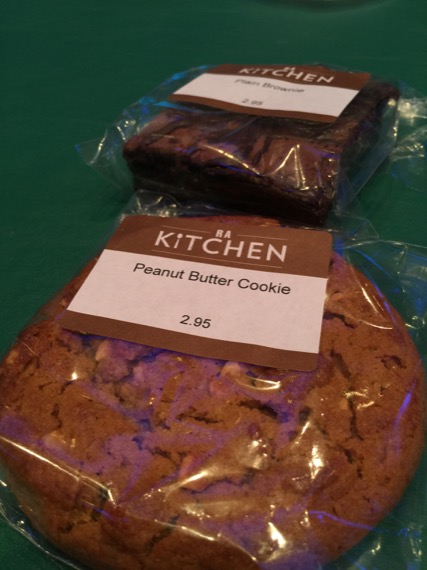 The large peanut butter cookie is perfect for sharing.
(Skip the brownie.  It's fine, but, a bit on the  bland side.)
Then, its time to relax and gaze into Ocean Voyager's windows.