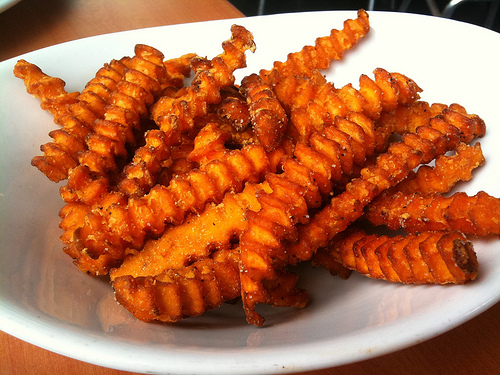 DBA Barbecue's Sweet Potato Fries
We both think these might be the best sweet potato fries in Atlanta.  We can't get enough of them.  Crispy on the outside, yet, tender in the middle… yum!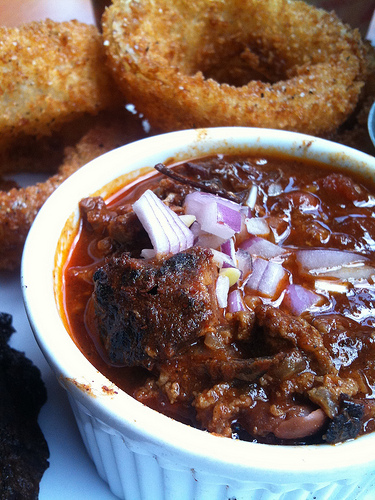 Chock full of meat, this bbq beef brisket chili is hearty enough to be a meal.  It's mildly spiced, but, we both loved the slightly bitter chili powder combined with the smoky beef.  And, the bite of raw red onions added an interesting jolt.
Oh yeah, those onion rings don't suck either.  Super-crisp breading envelop sweet onion slices.  I openly admit that I'm a fairweather fan of the giant onion ring.  But, these were seriously addictive.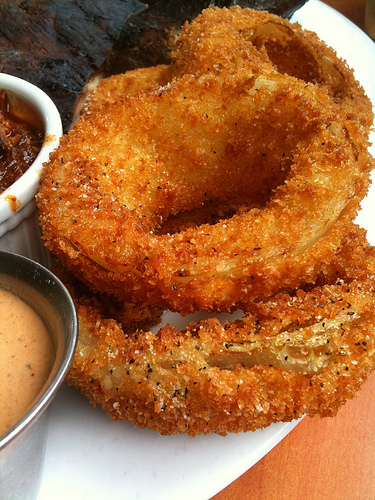 I wish I could have more… now.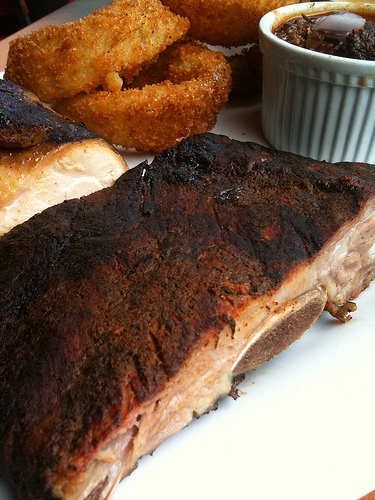 Both chicken breast and spare ribs were super smoky, moist, tender and delicious… again.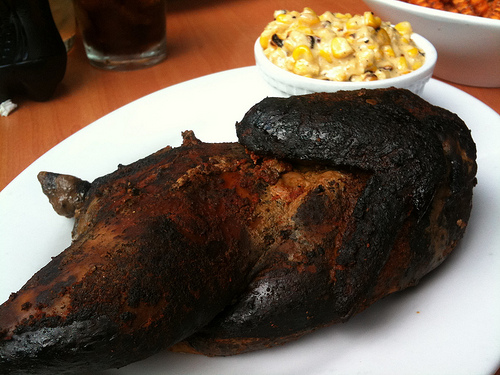 At first glance, this chicken appeared to be over-done.  Once we sliced into it, we saw that the interior was shockingly moist and tender.  While the skin was a bit over-smoked, the meat was delicious.  The flavor of rich chicken and smoke was distinct in each bite.
And, the roasted creamed corn continues to be one of our favorite parts of the meal.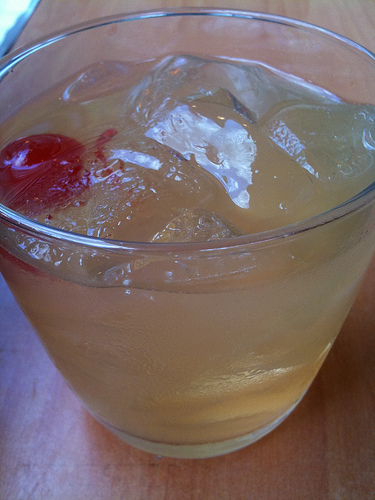 Bacon-Bourbon Manhattan on the rocks
This time the Manhattan with bacon bourbon had a saltiness to it that was not present on a previous visit.  From memory, we both thought the Manhattan was significantly better on that previous visit.
D.B.A. Barbecue
1190 North Highland Avenue NE
Atlanta, GA  30306
404 249 5000