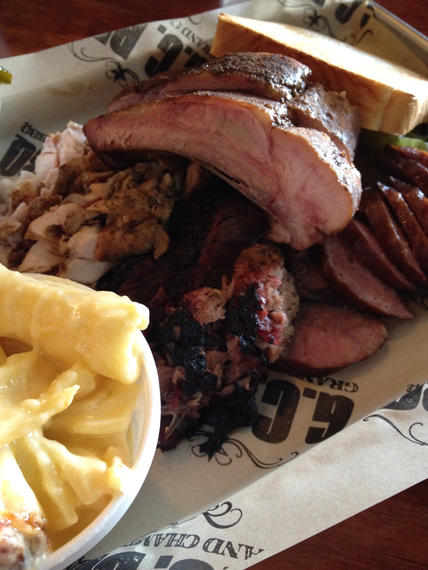 The Sampler at Grand Champion BBQ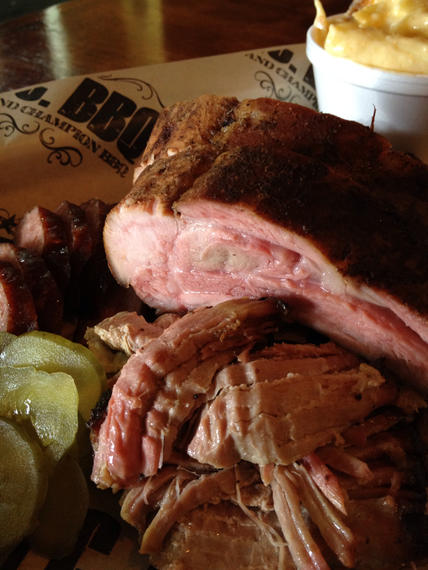 More of the Sampler
Yes, this was just as delicious as it looks.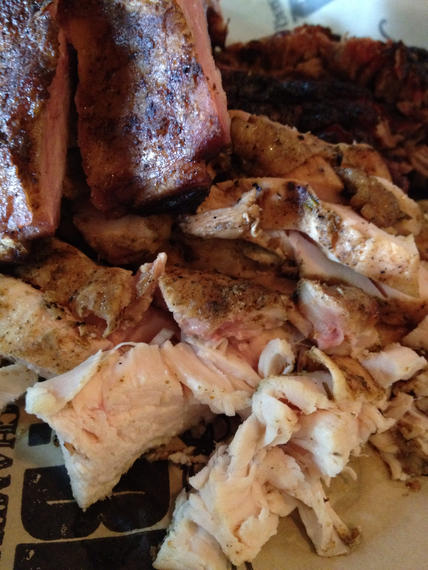 And, MORE of the Sampler
We take one look at chopped smoked chicken and we simultaneously whisper, "uh oh".  But, this chicken was so richly full of flavor, juicy and perfectly tender.  We fought over each and every bite.  Then, we proceeded to fight over those big chunks of melt-in-your-mouth tender pulled pork.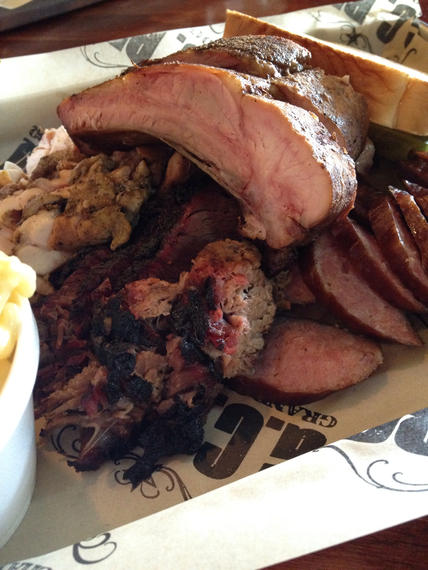 As a matter of fact, there was only one item that was a very slight disappointment.  The beef brisket.  It was rich, smoky, beefy and delicious.  Sadly, it was a bit dry.  But, that won't stop us from ordering it again.  It had such an incredible flavor that we'll be back to try it again.  We'll just hope for better luck next time.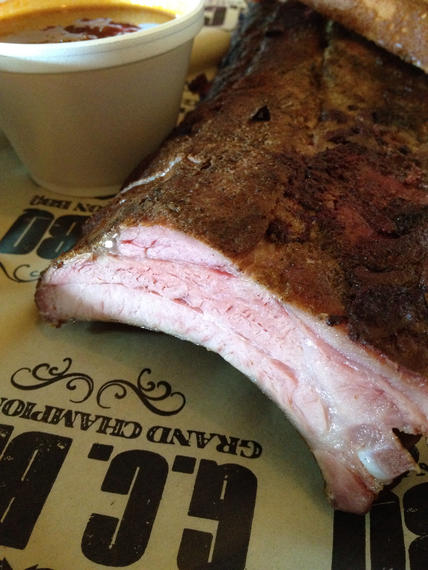 Wow, these were too good for words.
Smoky, tender and mildly spiced, but, the spice rub was made even more interesting by the time spent in the smoker.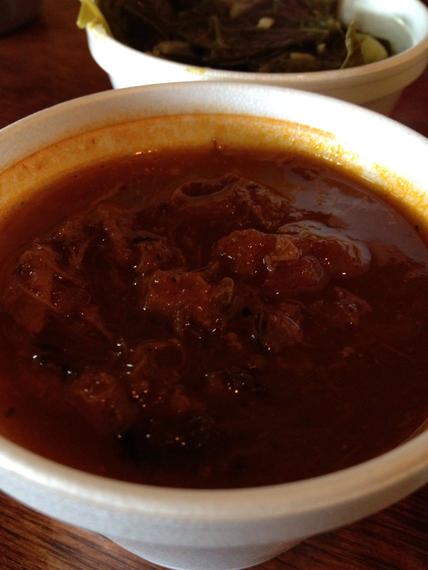 Brunswick Stew & Collard Greens
Our sides rivaled the barbecue for attention…. from the mac & cheese to the Brunswick stew to the two orders of collards.
It's all good …Really, REALLY good.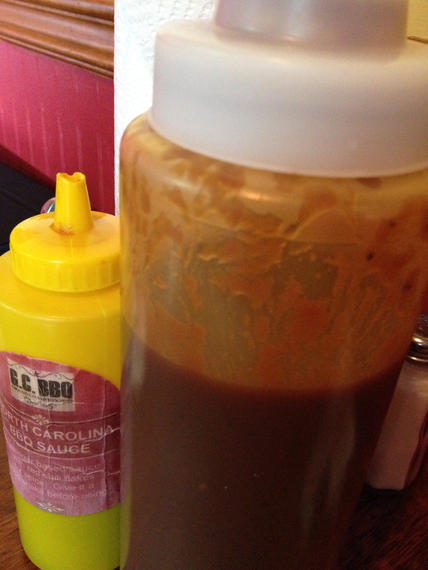 Two Sauces
Both were tasty, but, barely a drop was needed.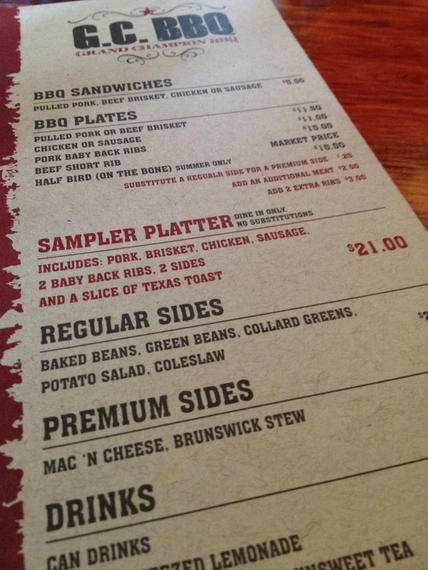 The Menu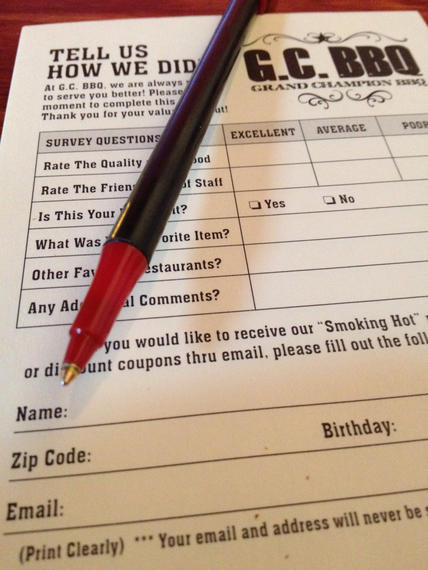 Smokin' Hot And Delicious?  Check.
And, it was well-worth every minute of the drive out there.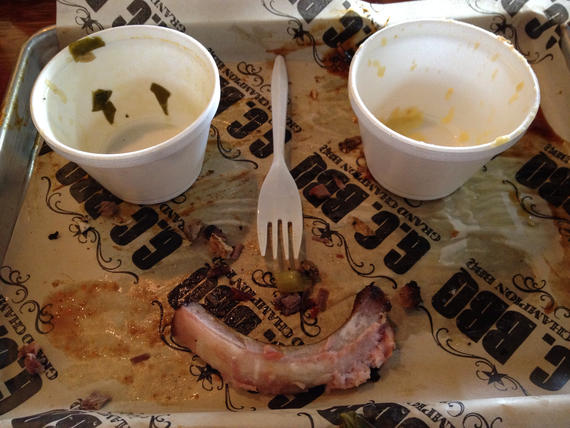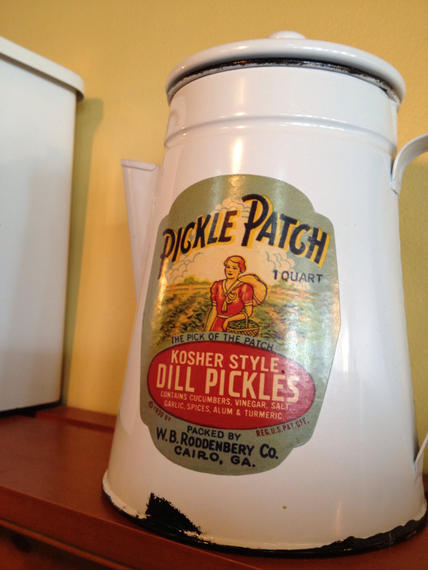 Grand Champion BBQ
(Suite 168)
4401 Shallowford Road
Roswell, GA 30075
770 587 4227