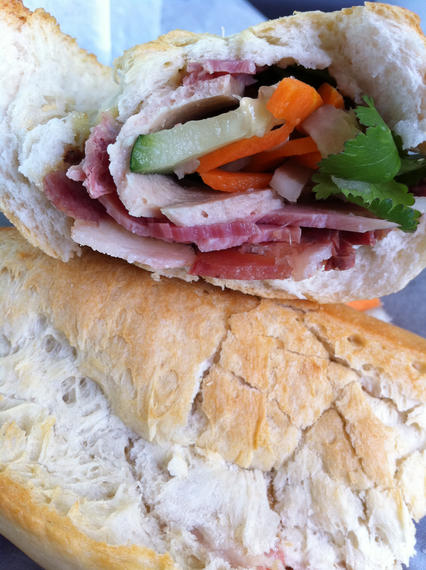 The Combination
Chloe of Chow Down Atlanta first wrote about Huy's Sandwich Shop here on February 25, 2011.  One glimpse of their coconut pandan waffles guaranteed a visit.  Not long after, a list of the top 7 bánh mì sandwich shops appeared on Chow Down Atlanta.  We knew many a bánh mì would be in our near future.  Thank you, Chloe.
We're both lovers of bread.  Bad bread can doom the best of sandwiches.  So, what's the highest compliment we can pay Huy's?  There were so many wonderful flavors going on in their sandwich that we barely noticed the bread.  We know that it was fresh with a good crisp crust and tender interior.  But, that's about it.  We'll need to visit again to get a better taste of it.  Each sandwich at Huy's was generously filled with meat, pickled and fresh vegetables.  A nice sprig of cilantro adds the finishing touch.  The Combination has the added bonus of a schmear of pate.  This adds yet another layer of flavor to an already rich and delicious sandwich.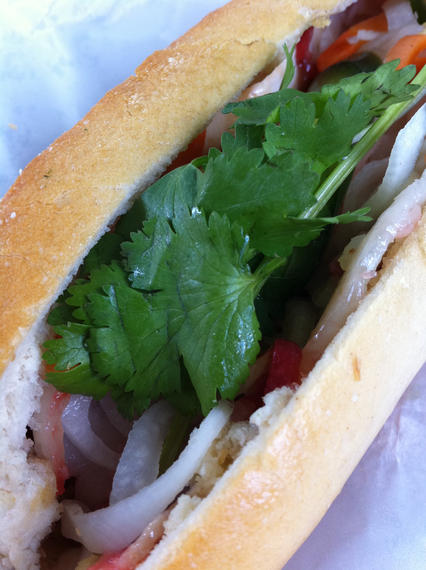 BBQ Pork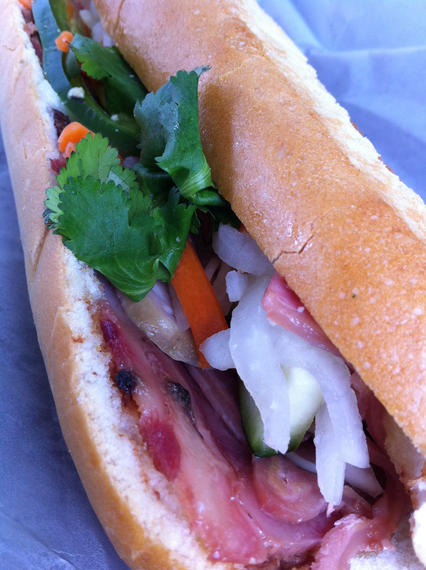 The Combination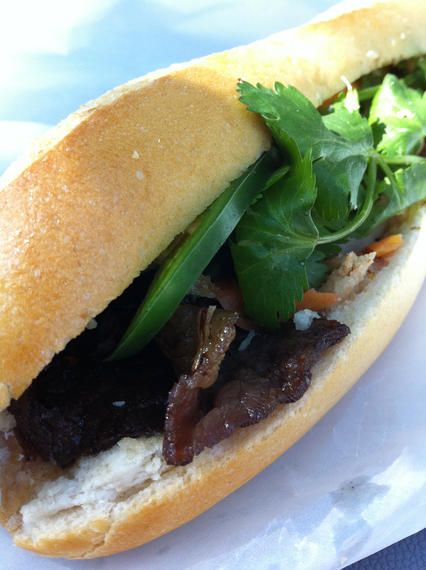 Grilled Beef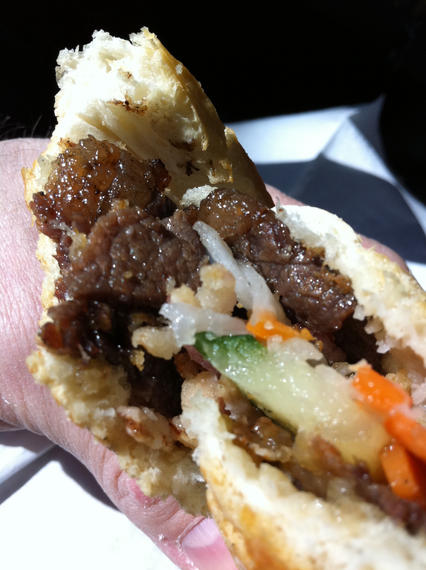 Inside the Grilled Beef
Just a couple bites in… the secrets of this sandwich unfold.  Thin, tender slices of glazed beef, pickled carrot, pickled daikon, cucumber, jalapeno, and that fresh burst of cilantro add up to one thing.  Sandwich genius.
2 For $1.00… Who could resist?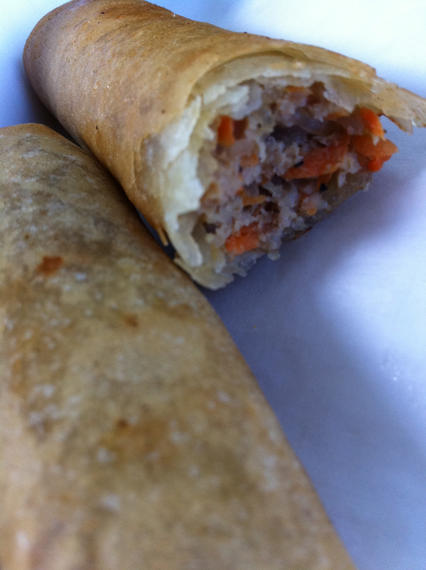 These are yummy and seriously addictive.
The one tragedy?
They were sold out of the coconut pandan waffles.  Oh well, if at first you don't succeed…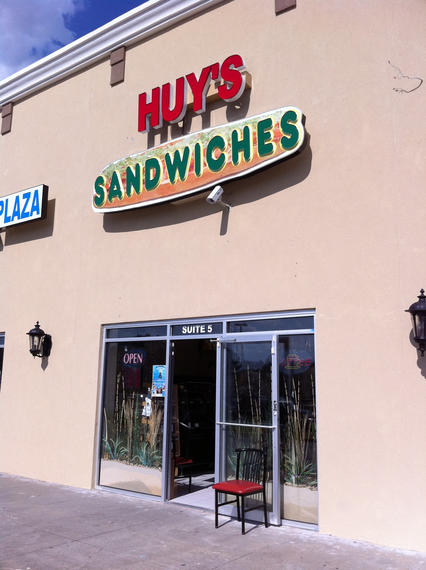 We'll be back!
Huy's Sandwiches
6100 Live Oak Parkway
Norcross, GA 30093
770 666 6762
(Every day EXCEPT Tuesday:  8am-8pm)