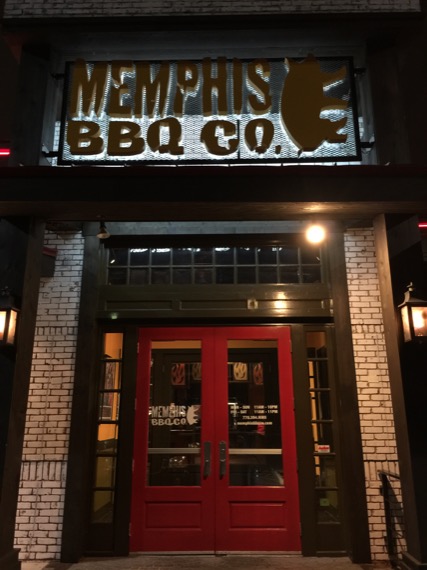 Memphis BBQ Co.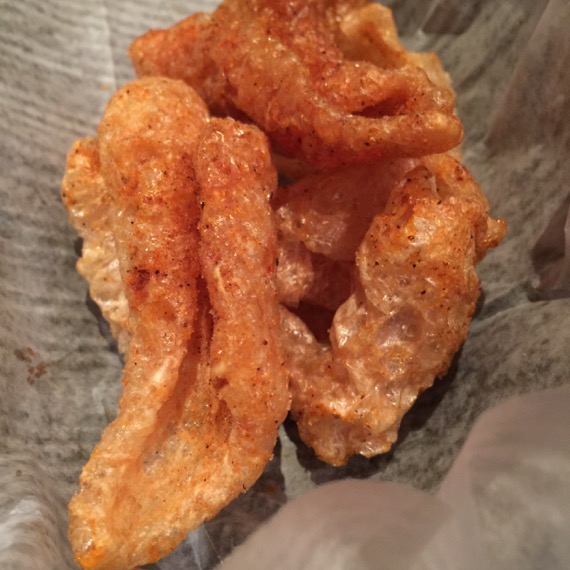 Complimentary Table Bites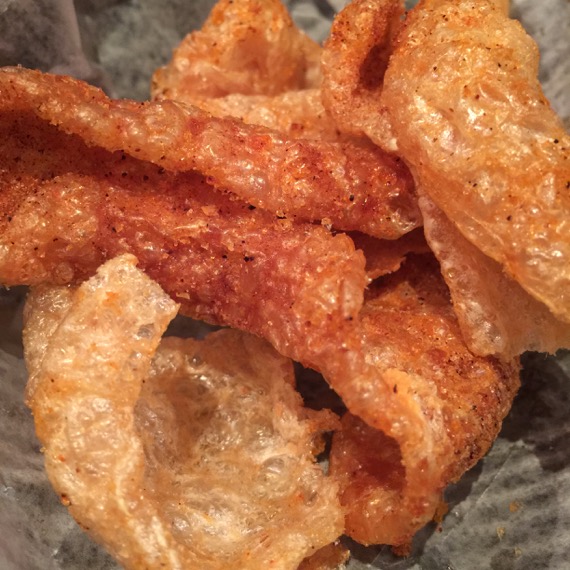 We were given a small mountain of these super crispy and delicately airy rinds with a touch of Memphis BBQ's sweet and mildly spiced rub.  A blink or two later, there were four broken pieces and an empty basket.  We could have made a meal out of these. (And, we thought we didn't really like pork rinds.)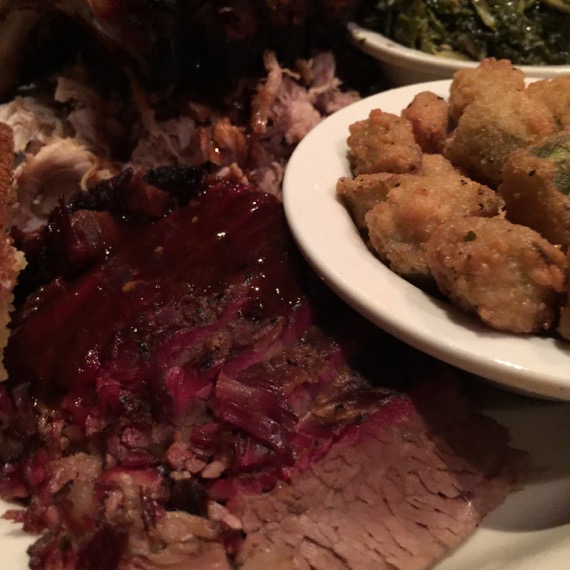 Pitmaster Sampler
(With Dry Rub Baby Back Ribs, Brisket, & Pulled Pork)
The brisket was meltingly tender and powerfully beefy.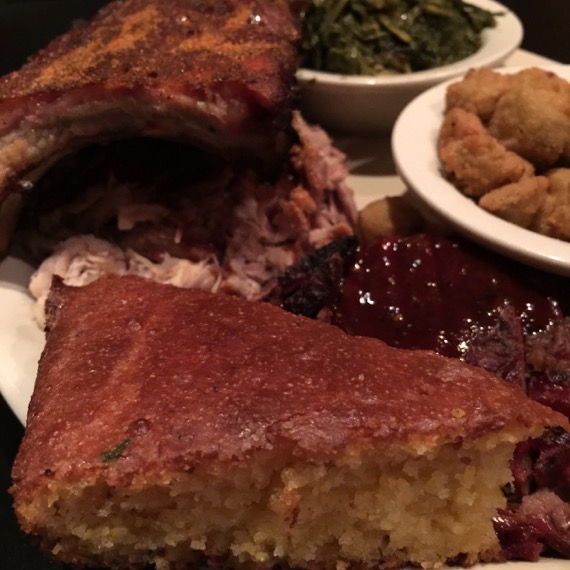 And, this is the other side of the plate.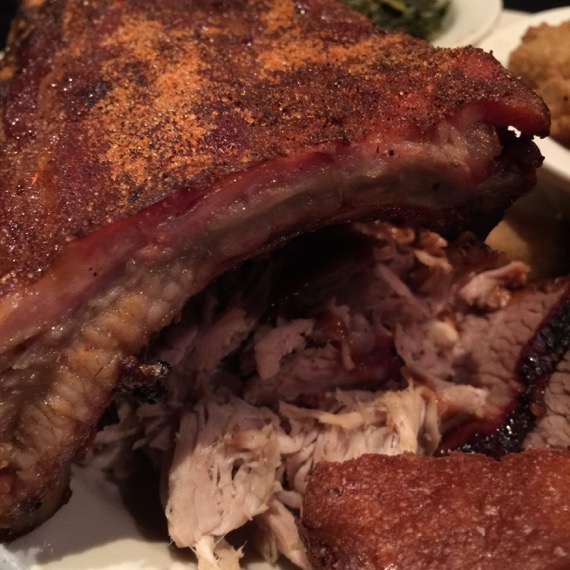 That's some seriously gorgeous dry rub barbecue.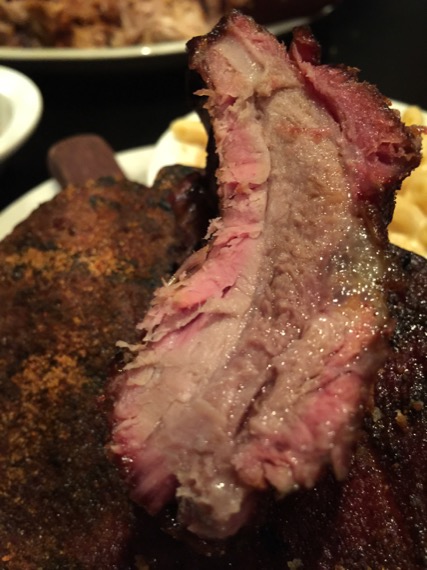 And, it's incredibly tasty, too.  The spare ribs were out of this world.  Smoky, a nice edge of dry rub and so tender tender, we loved these ribs.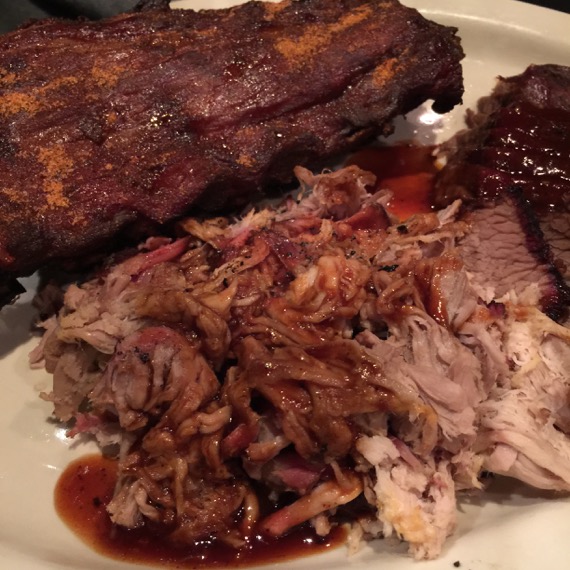 The pulled pork wasn't our favorite thing on the plate.  But, it was still quite nice.  Yes, it was moist, tender and smoky.  Next to the near perfection of the brisket and baby back ribs, the pork got neglected.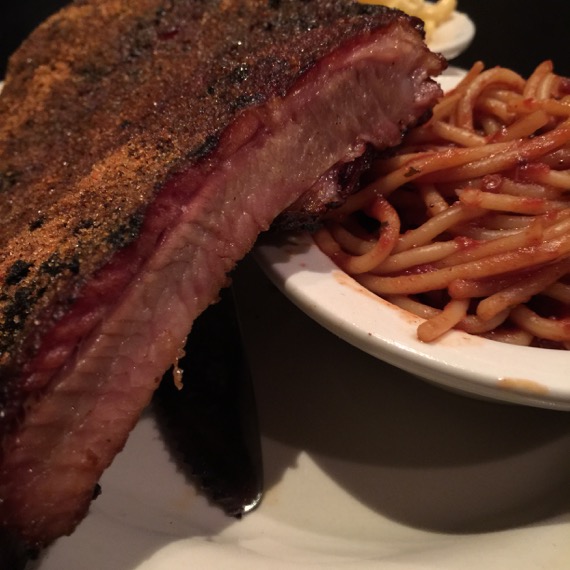 Dry Rub Spare Ribs
(With BBQ Spaghetti And Mac & Cheese)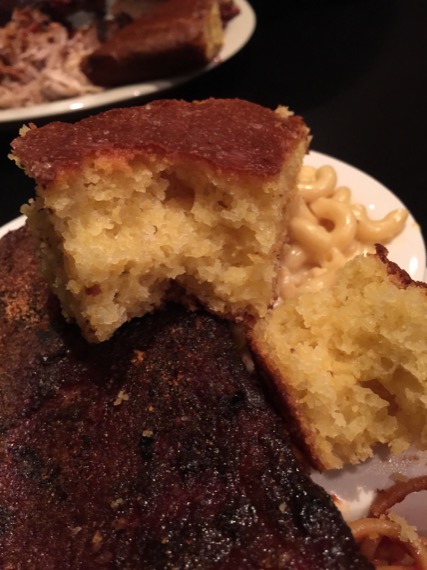 Tasty Cornbread, Too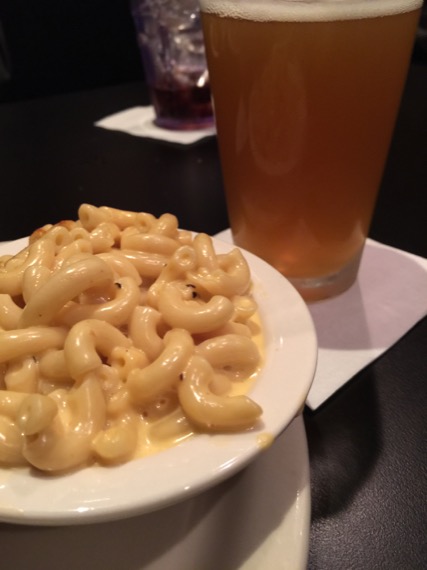 Mugshot IPA
(Jailhouse Brewing Co.)
Mugshot IPA — Nice hops (but, not too hoppy) with a fresh bite of tingly citrus.
Next time, we'll be skipping the mac & cheese.  Make no mistake, there will most definitely be a next time.  This was one fabulous meal of barbecued meats.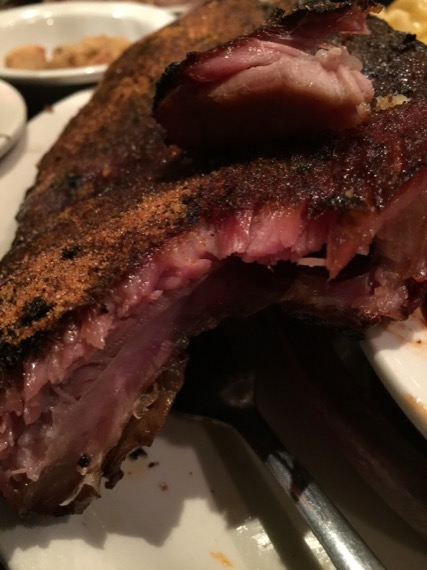 The brisket, baby backs and spare ribs were all stellar.  For a side, the turnip greens were a real standout, too.  (And, we had leftovers for days.)
Memphis BBQ Co.
4764 Ashford-Dunwoody Road
Dunwoody, GA  30338
770 394 7427