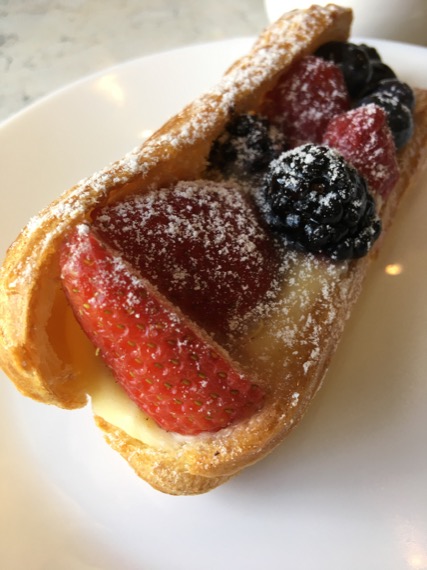 Collet's Berry Eclair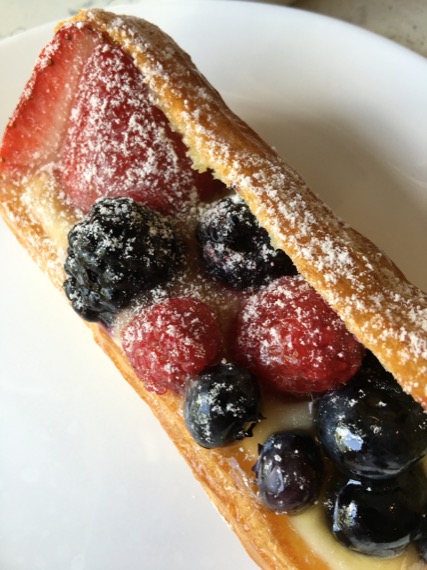 Strawberries, blackberries, raspberries…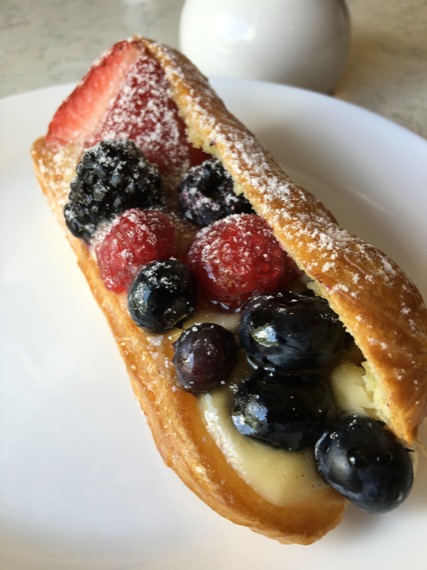 ….and perfectly ripe blueberries overflow their crisp, airy shell.
Actually, all of the berries were perfectly ripe.  Their tartness underlined the sweetness of the pastry cream in the best possible way.  Who can resist a pastry that's overflowing with berries?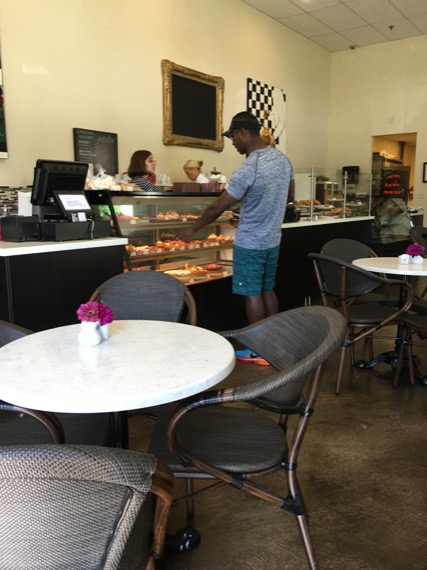 This cafe jams a lovely little selection into their intimate space.  The sweets and pastries are limited to one chilled case and a small selection on a nearby counter.  A handful of tables dot the indoor space.  This invites you to devour your purchases immediately.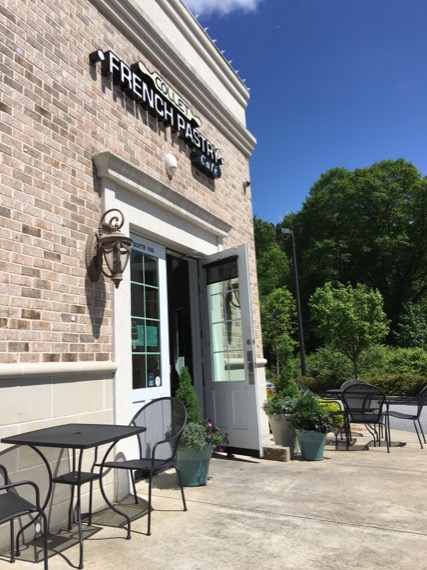 Two outdoor tables allow you to enjoy this gorgeous weather.  If we're in the area, we'd be tempted to return and enjoy the day from one of those tables.
Collet French Pastry Bakery & Cafe
2225 Old Milton Parkway
Suite 100
Alpharetta, GA  30004
678 770 6066