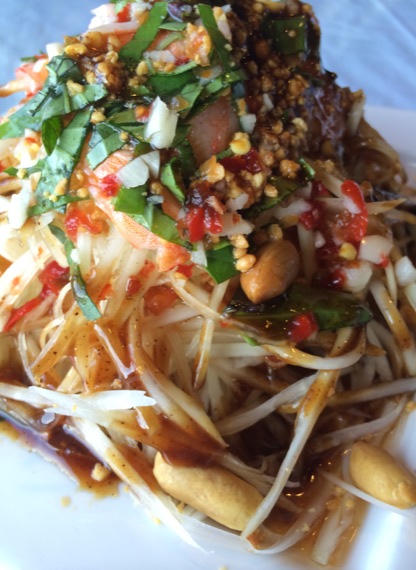 Gỏi đu đủ tôm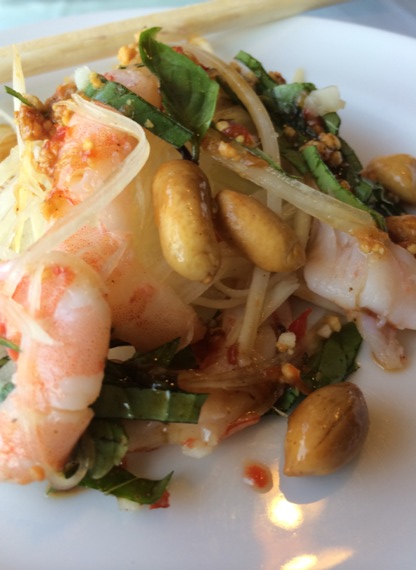 Tender shrimp, shredded green papaya, basil, roasted peanuts, crushed peanuts, minced red chili peppers, and a touch of minced onion were carefully dressed.  We've always loved this dish.  And, we probably always will.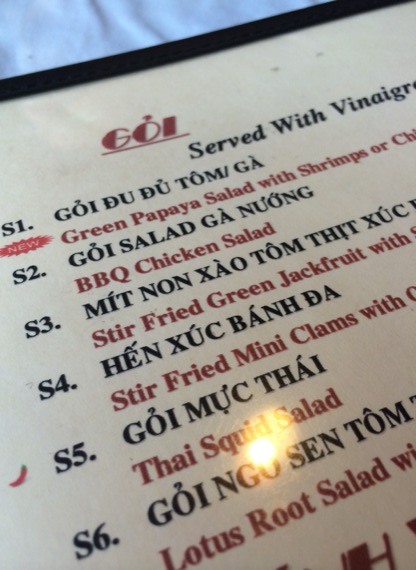 Gỏi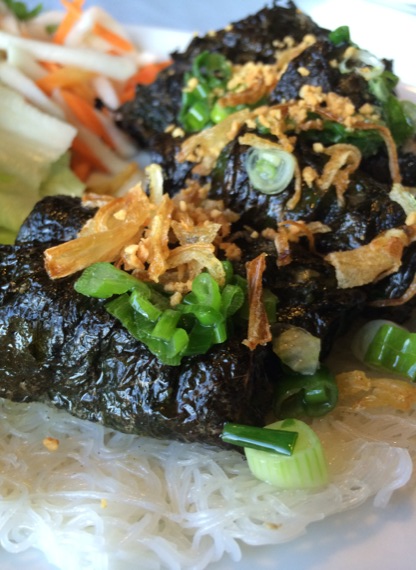 BÒ LÁ LỐP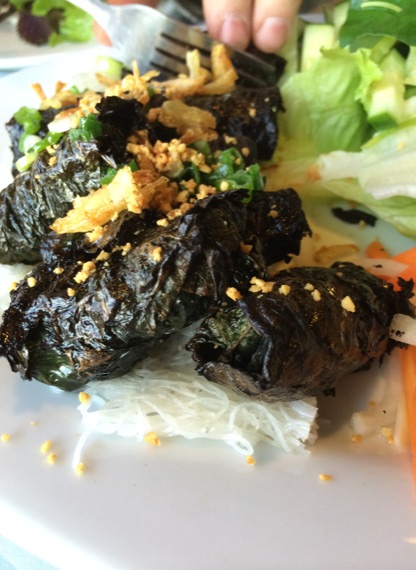 Someone just can't wait.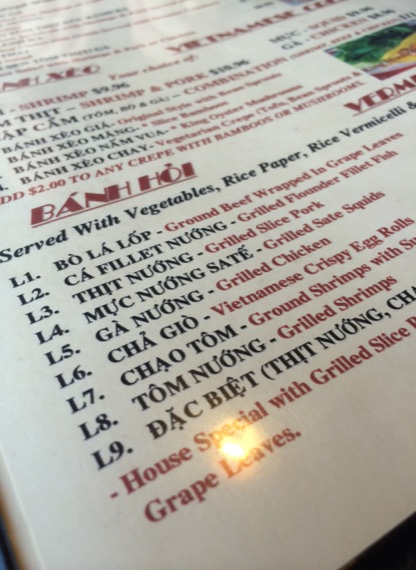 Bánh Hỏi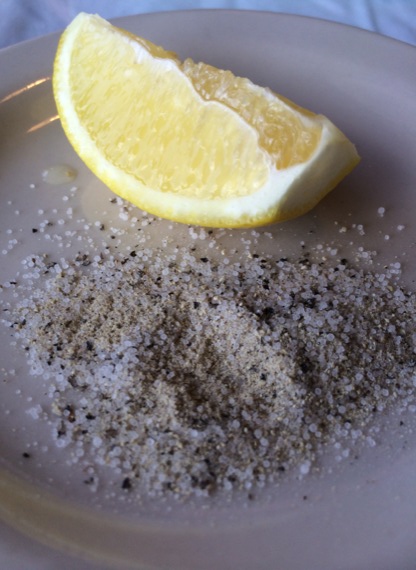 Lemon With Salt & Pepper Blend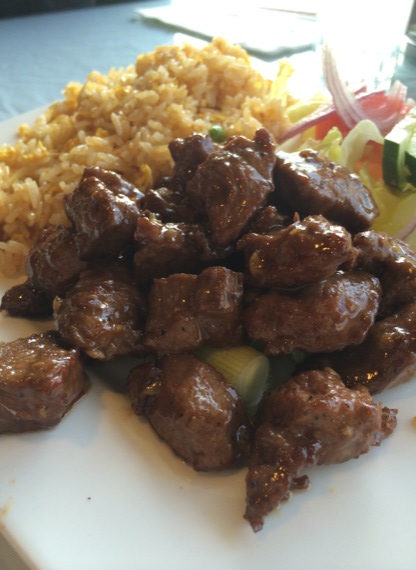 Bò Lúc Lắc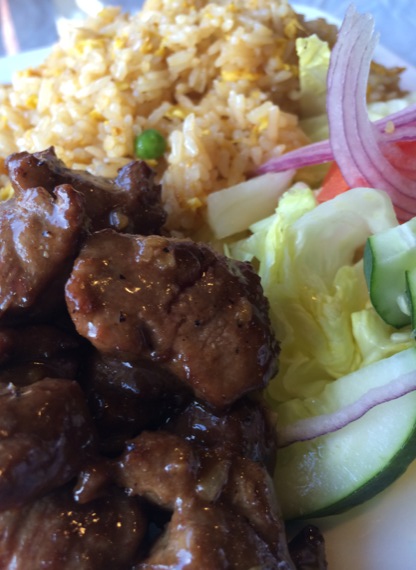 The sauce might be a bit glossy and sweet.  But, the beef was perfectly tender.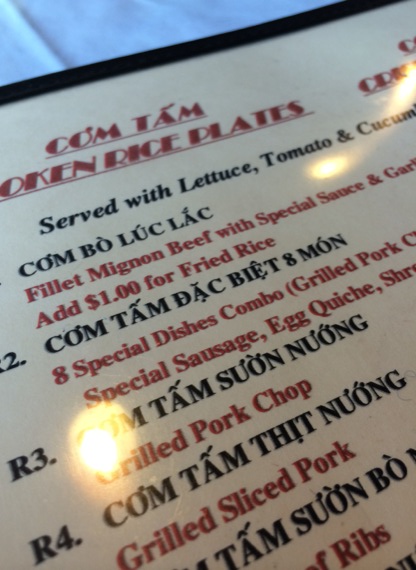 Cơm Tấm
We'd love to go straight down the list.  We ended with a soothing pot of delicate jasmine tea.  It was the icing on the cake for us.  Yet another lovely and delicious meal at Lotus Vietnamese, we're already eager to return.
Lotus Vietnamese Cuisine
2550 Pleasant Hill Road
Suite 408
Duluth, GA 30096
770 622 9693