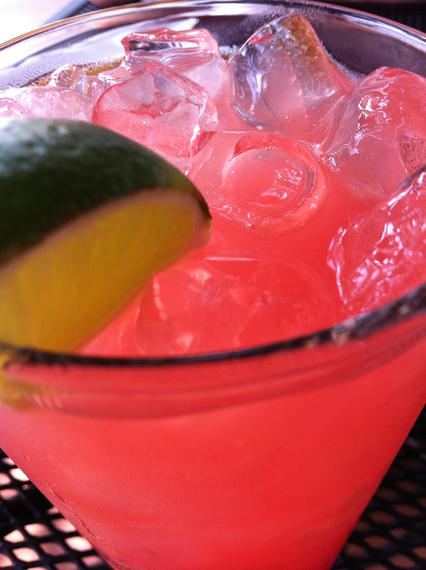 Fresh Watermelon Margarita
It was nice to see some Fox Bros BBQ favorites finding their way over to the new place.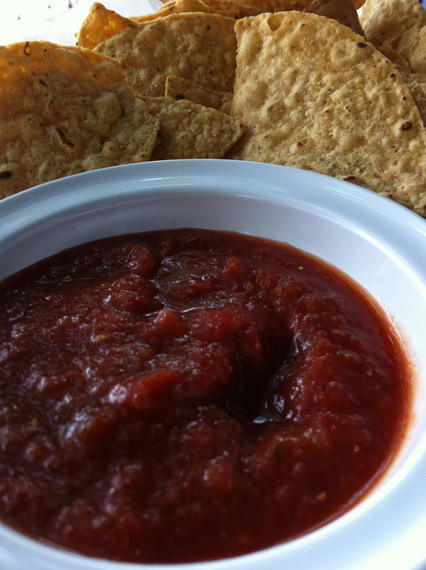 Tangy Salsa & Toasty Chips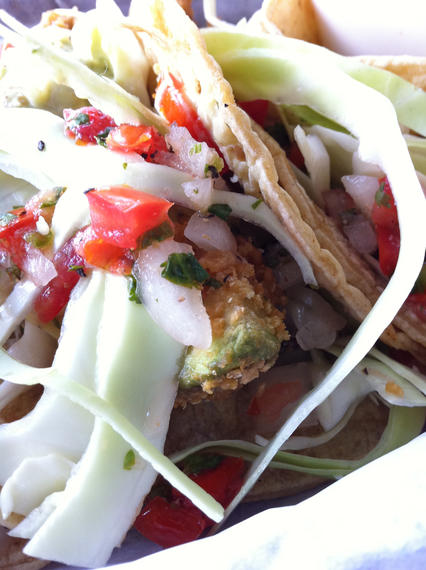 Fried Avocado Taco with Jalapeno Relish
Finely ground corn chips (Fritos) make a super crispy coating for the deep fried avocado.  All of the important yum factor elements are represented.  Crunchy, creamy, savory, salty, and a touch of barely there sweetness from the avocado…  what an unexpectedly perfect filling for a taco.  Then, you get a burst of fresh jalapeno bite and a little zing from the vinegar.  It's all good.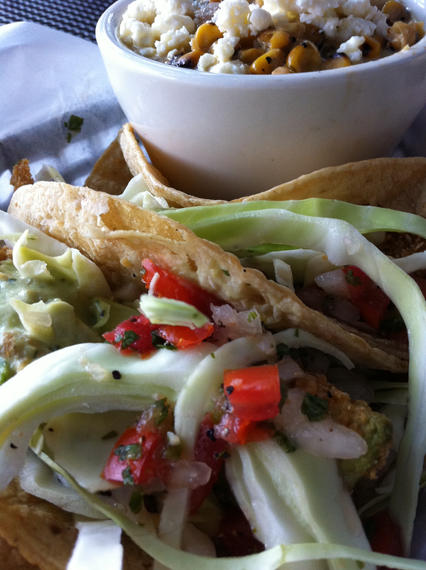 Fried Avocado Taco & Roasted Creamed Corn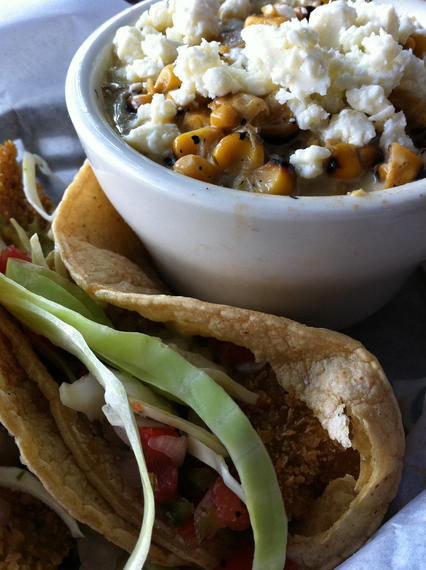 Crispy Catfish Taco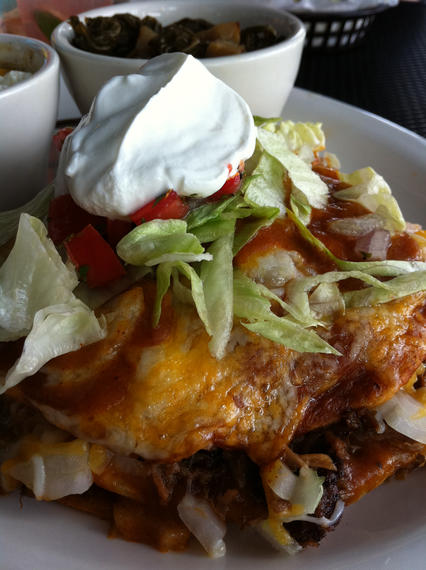 The Gigantic Stacked Beef Brisket Enchiladas
With chili gravy and plenty of melty cheese, this is one big mountain of Tex-Mex comfort food.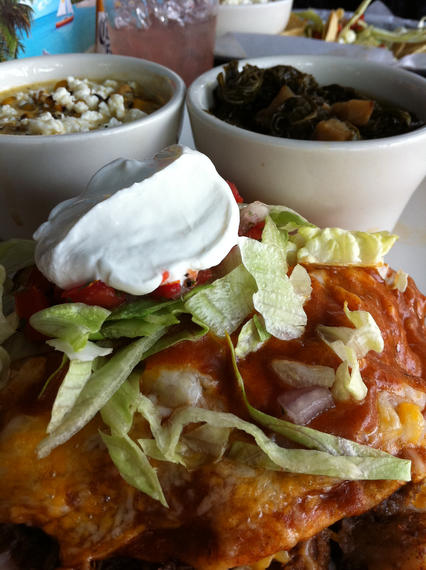 With Turnip Greens & More Roasted Creamed Corn
(unlike Fox BBQ the turnip greens are veg friendly here)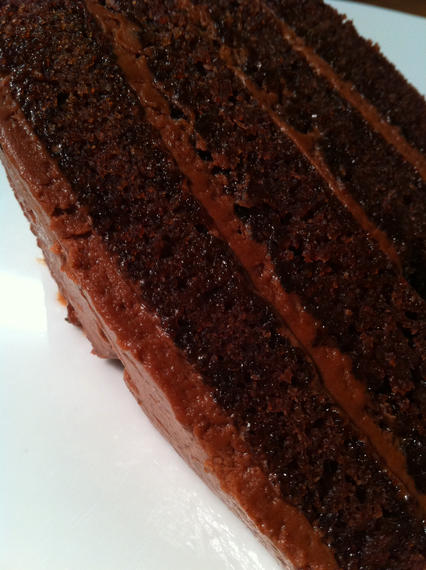 Dr Pepper Chocolate Cake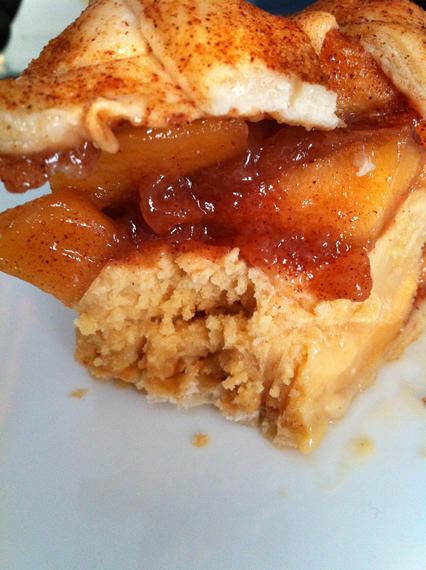 Caramel Apple Cheesecake Pie
Such a lovely first meal on a gorgeous day…
We decided to take a couple desserts with us.  Both were packaged nicely with their appropriate toppings… strawberries, sauces and two types of whipped cream in separate containers.
In the privacy of our home, we took some liberties with those toppings.  We had some fun swapping out the cinnamon whipped cream intended for the caramel apple cheesecake.  Instead, we used it to top the Dr Pepper chocolate cake.  We both loved the way it added a Mexican hot chocolate vibe to the sweet chocolate cake.  Just like Coca Cola cake, this Dr Pepper cake emphasizes the sweet side of chocolate.  So, the touch of earthy bitterness from the cinnamon balanced it all out.
Hours:  11:00am to 4:00am
(closed Monday – May 30, 2011)
Facebook
(no information on website yet)
Big Tex Cantina
308 West Ponce De Leon Avenue
Suite I
Decatur, GA 30030
404 377 3939