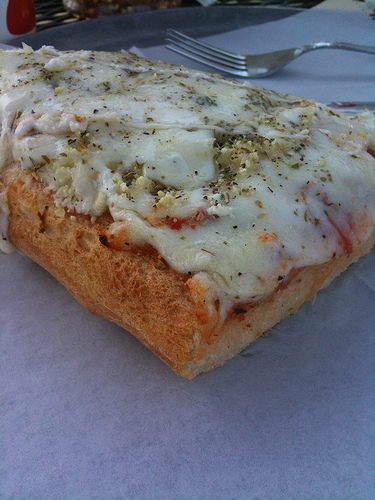 By-the-Slice Sicilian + White Pizza Fixings
I love ordering Fellini's Sicilian by the slice.  An extra trip through the fire makes the crust extra crisp & toasty.  The perfect toppings?  Add ricotta, garlic, oregano & extra cheese.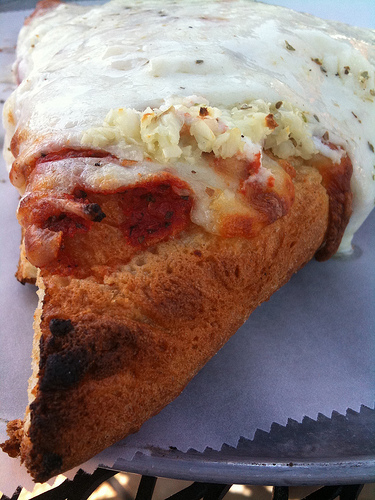 Mmm… toasty bits.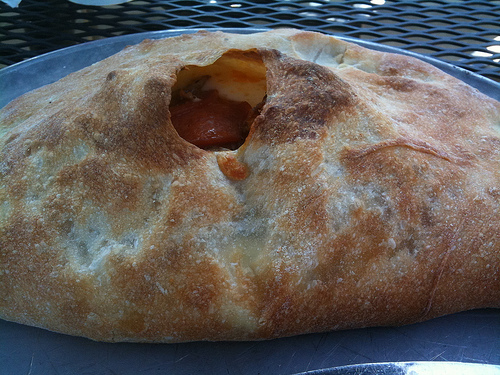 Calzone with Pepperoni & Sausage
The mild spice of the sausage & pepperoni works well with the tomato sauce on the side.  Fellini's tomato sauce has a pleasant barely-cooked tomato sauce freshness with a gently acidic bite and a nice touch of sweetness.
Fellini's Pizza
2820 La Vista Road
Decatur, GA 30033
404 633 6016