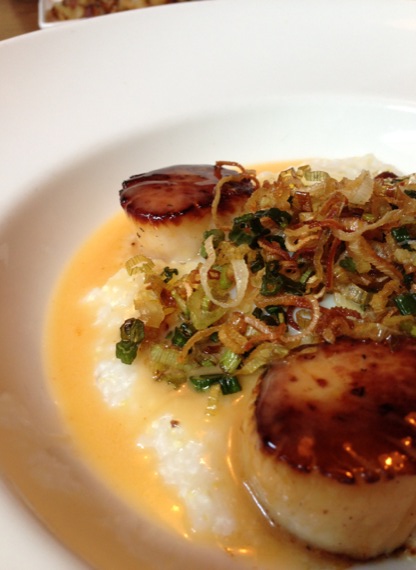 Smoked Scallops & Grits
What could be better than the sweet, savory goodness of a tender scallop?  Add a touch of smoke.  It's nothing short of divine.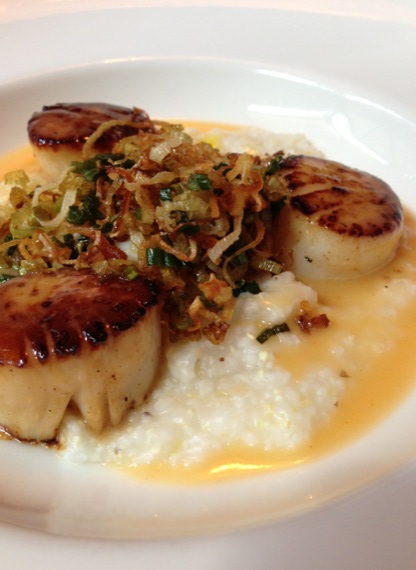 Those perfectly seared smoked scallops are topped with crispy bits of onion and shallot.  They sit in a fluffy bed of creamy grits.  And, the smooth, buttery sauce rounds out the dish.  Butter and scallops, it's a marriage made in heaven.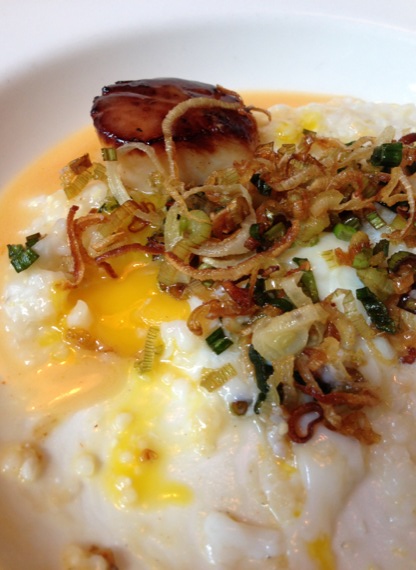 Look at that gorgeously poached egg nestled in with those creamy grits.
More, please.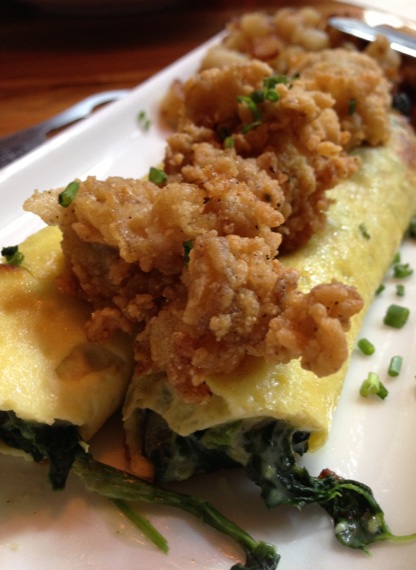 Hangtown Fry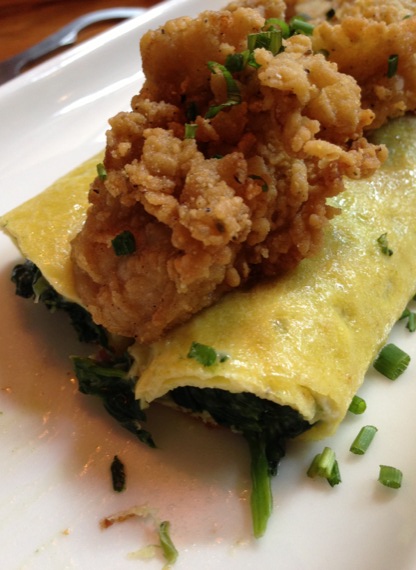 The delicately cooked egg crepes were delightful.  So tender, the egg and spinach blend together effortlessly into an even more delicious whole.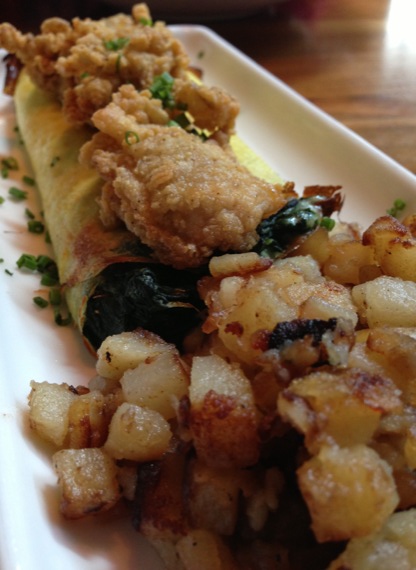 Finely diced potatoes complete the dish.  Crispy edges and tender middles, we enjoyed every bite.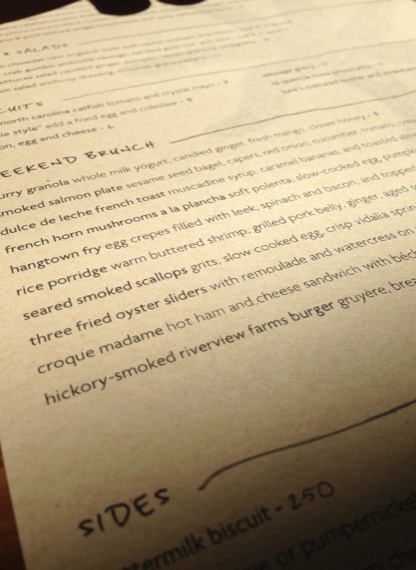 The Current Brunch Menu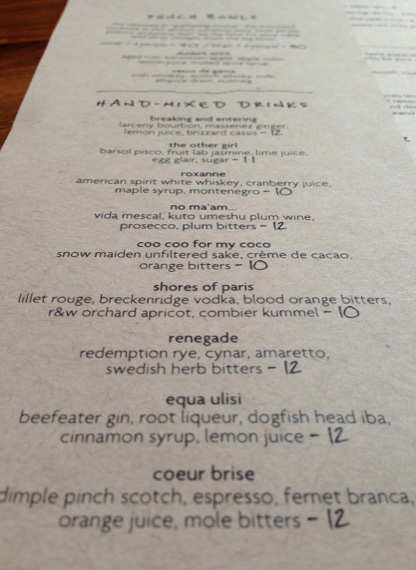 Brunch Cocktail, anyone?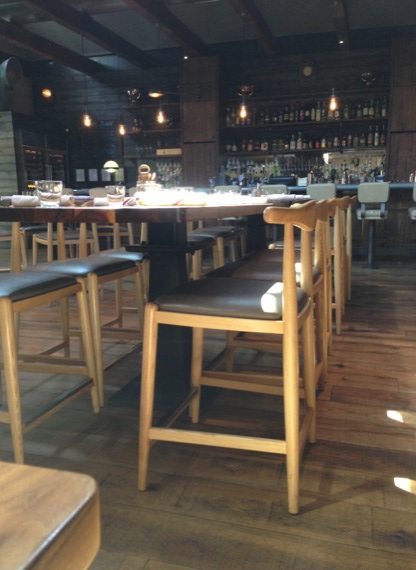 The early bird catches the worm.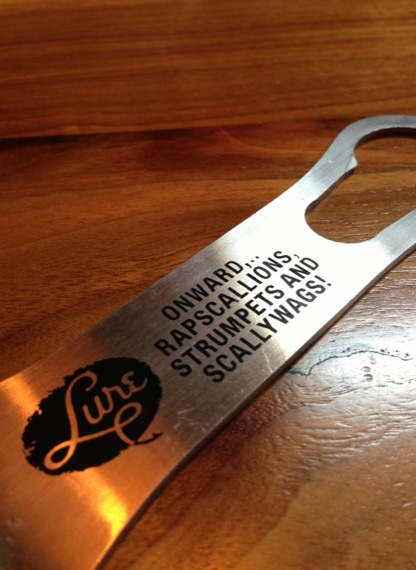 Lure
1106 Crescent Avenue NE
Atlanta, GA  30309
404 817 3650