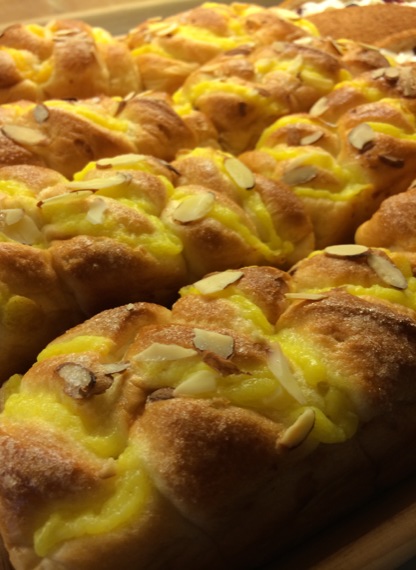 Custard With Slivered Almonds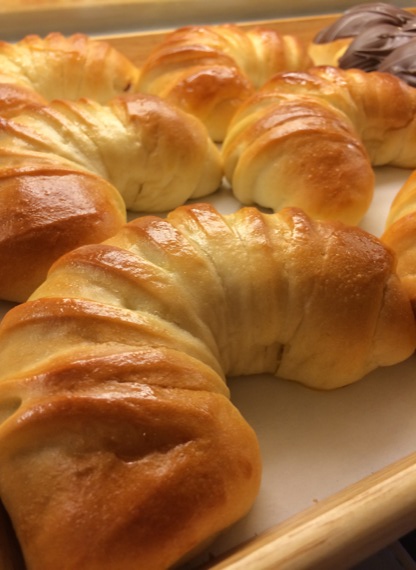 Crescents Filled With Sweet Bean Paste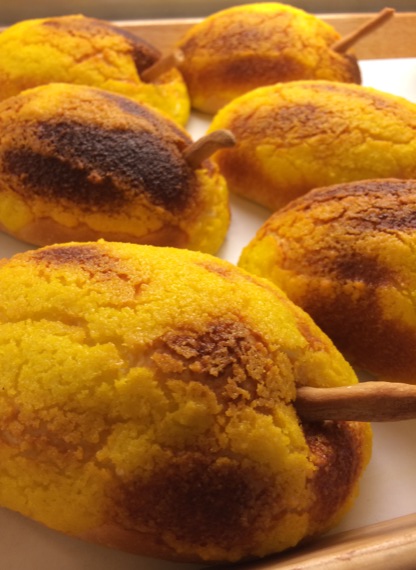 Stuffed With Mango Custard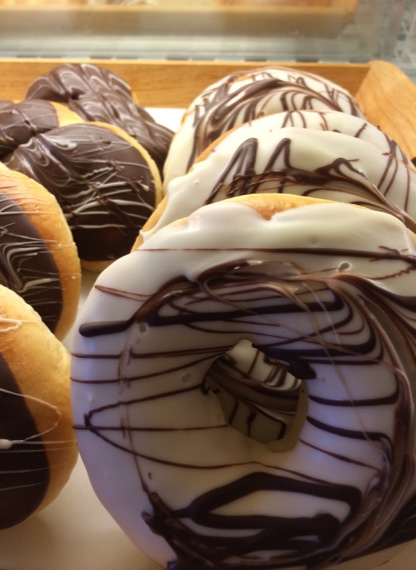 And, Doughnuts?
No, they're not really doughnuts.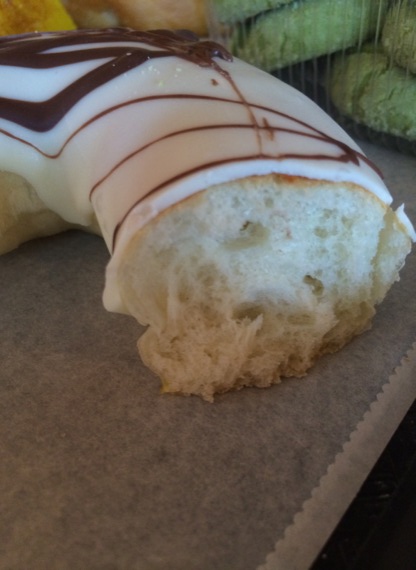 They're Hokkaido cream buns.  That's a super fluffy, barely sweet yeast bun.  Here, they're cut into doughnut shapes and covered in white chocolate candy coating.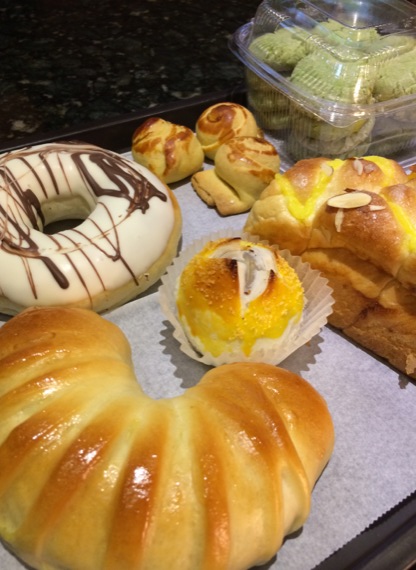 Our favorite?  The sweet bean paste filled crescents were the clear winner.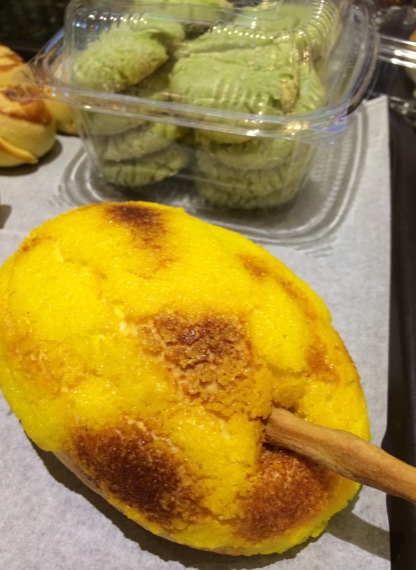 The crumbly green tea butter cookies (in to-go box) were a very close second.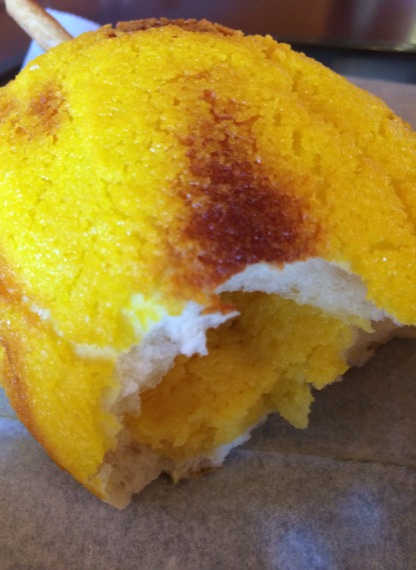 And, we expected the mango custard to be another easy favorite.  But, sadly, we weren't crazy about the flavor or texture.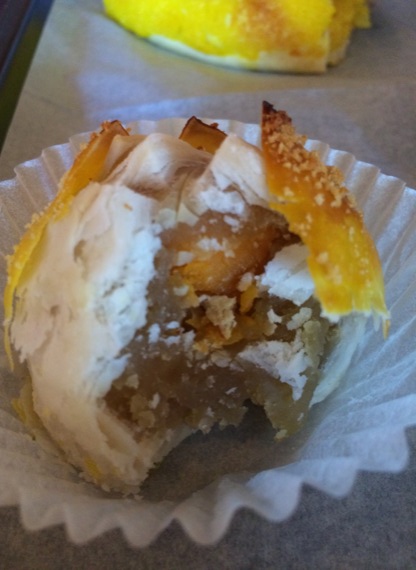 Lotus Pastry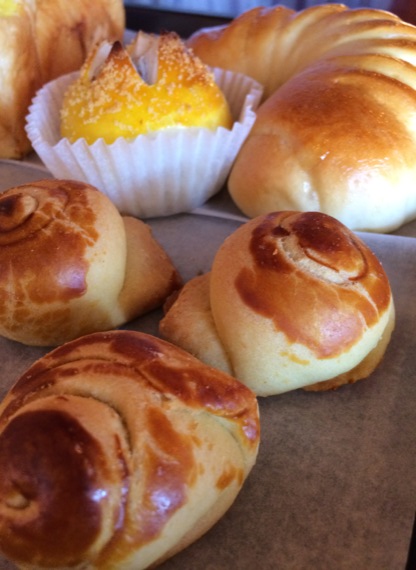 Our Italian grandmother would have loved those snail shaped balls of dense dough to dip in her coffee.  She used to make something very similar to these.  But, she would make S shapes and twists to dip into her coffee and milk.  They were perfect for her elderly stomach and taste buds.  These were a bit too plain for our taste, though.  The next time we get the flu, we'll be sure to buy more of these.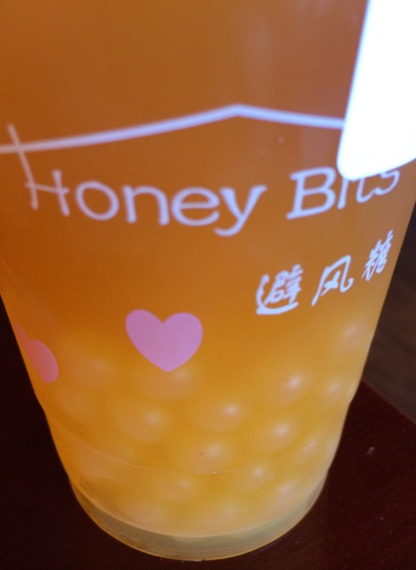 Passion Fruit Green Tea With Popping Lychee Boba
The passion fruit green tea had a perfect balance of sweet passion fruit and green tea.  But, those popping balls were just too sweet.  They're a bit like popping balls of diabetes in a glass.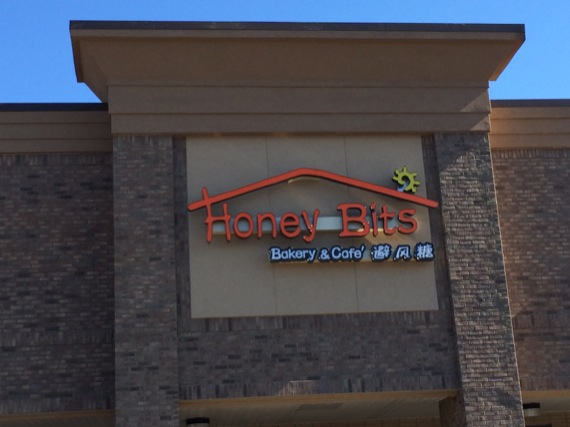 Honey Bits Bakery And Cafe
5231 Buford Highway
Doraville, GA 30340
770 455 6867