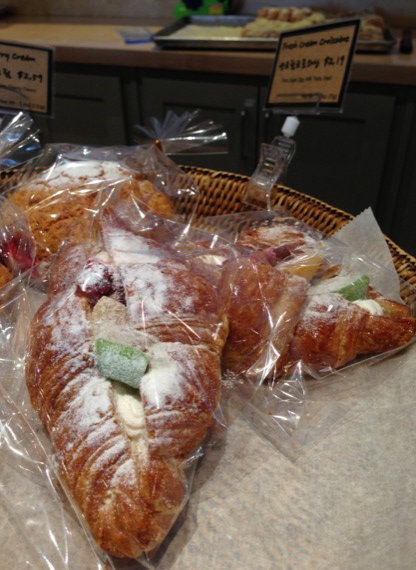 Fresh Cream Filled Croissants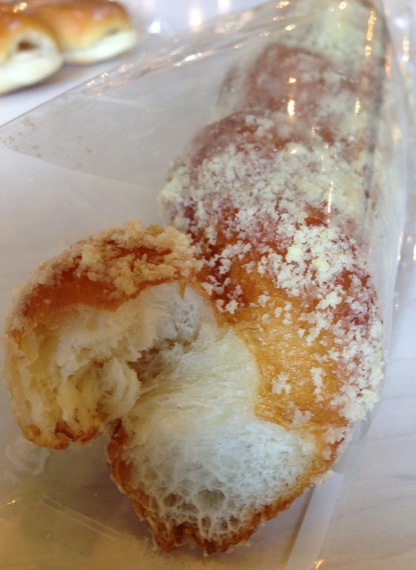 Castella Crumb Twisted Doughnut
99 cents… Seriously?  They were on this day.  It was the daily special.
Light, fluffy and delicious.  This was absolute heaven with a green tea latte.  The airy dough was rich and full of flavor.  This was no run-of-the-mill twist of fried dough.  We want more.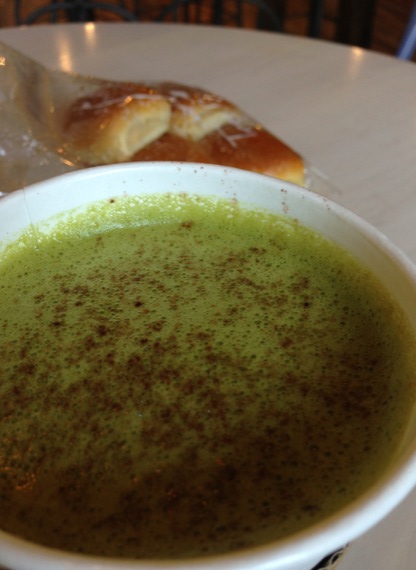 Green Tea Latte
Rich, creamy and too good… this falls into the "We want more soon!" category.  And, those sweet little cream cheese rolled buns were equally delicious.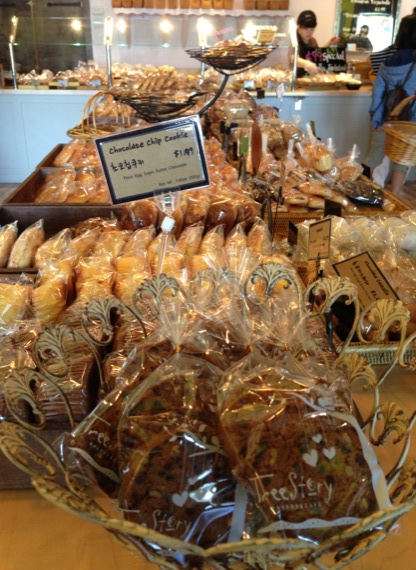 There are so many option to covet and crave.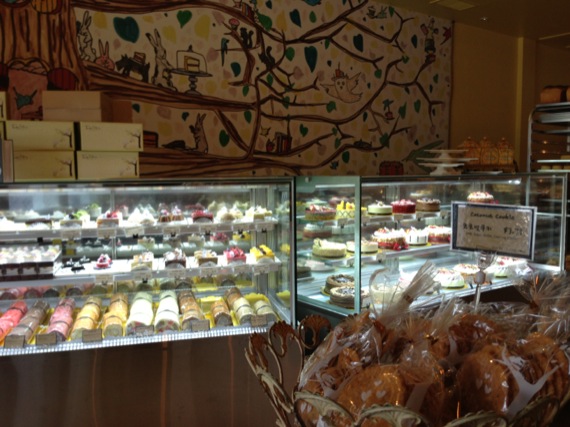 Cakes, cookies, muffins, buns, croissants, and bread.  You want it?  They've probably got it.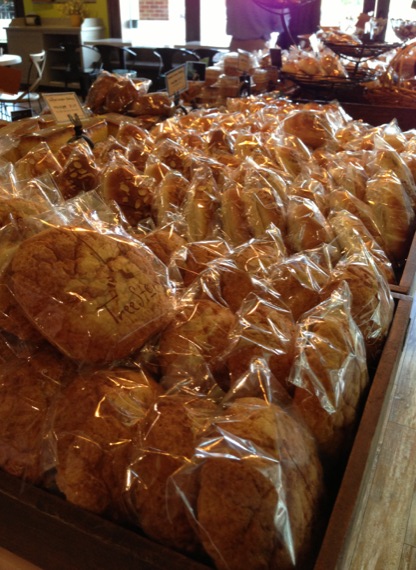 So many buns…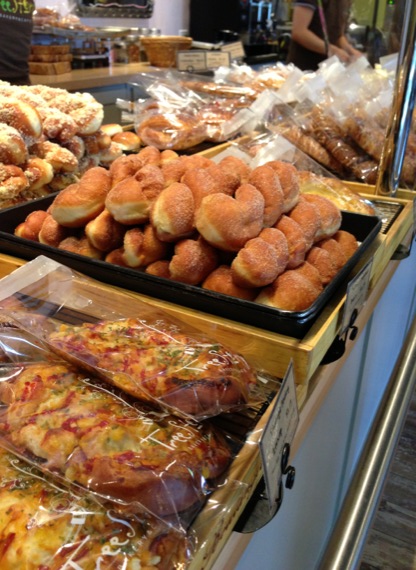 Sweet and savory… side by side, they sit in harmony.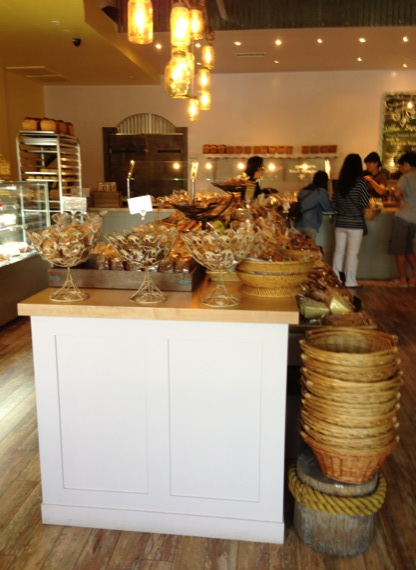 Just grab a basket and stake (or greedily grab) your claim.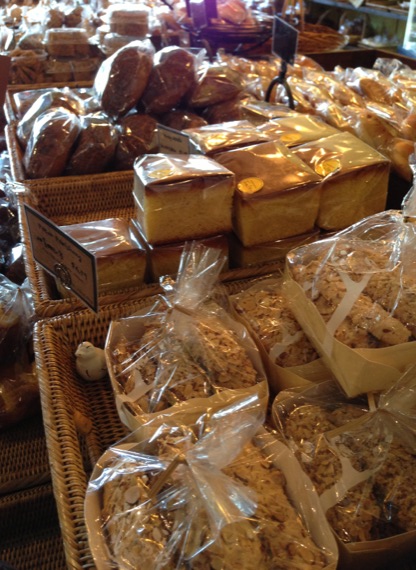 Covered in almond slivers, we'll take a basket of those next time.  But, this time we had to go with our favorites.  Pumpkin, walnut and chestnut manju top our list of must haves.  And, Tree Story Bakery's manju were divine.  We also had to have those little puff pastry rolls filled with sweet potato.  The tops were lusciously glazed in sweetness and black sesame seeds.  It was all good.
…Too good!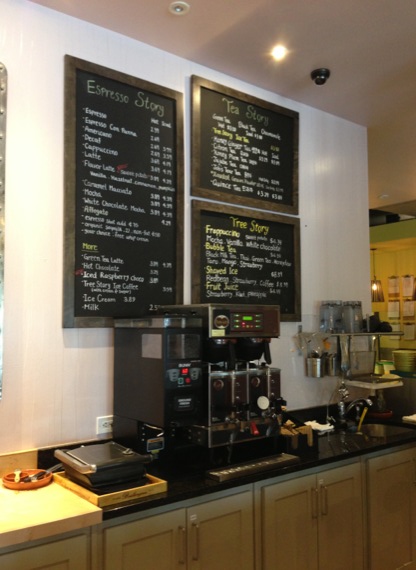 If you're going to splurge, make sure the treats you pop in your mouth are top notch.  Tree Story Bakery's are certainly that.  Then, wash them down with a green tea latte.  Green tea negates all of that wickedness, doesn't it?  Sure there's coffee, espresso, cappuccino, hot chocolate and latte or two in the list of offerings.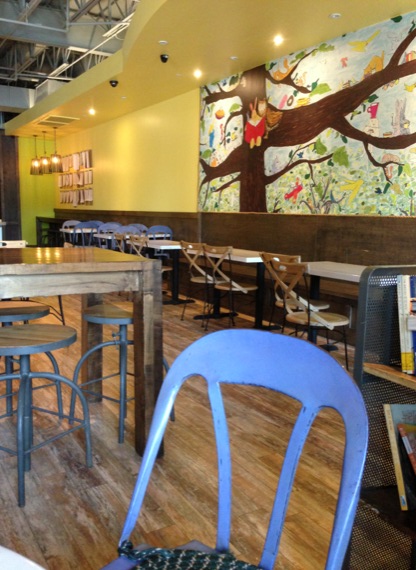 See that rack of books off to the side there?  You might even find a book that you haven't thought about for years.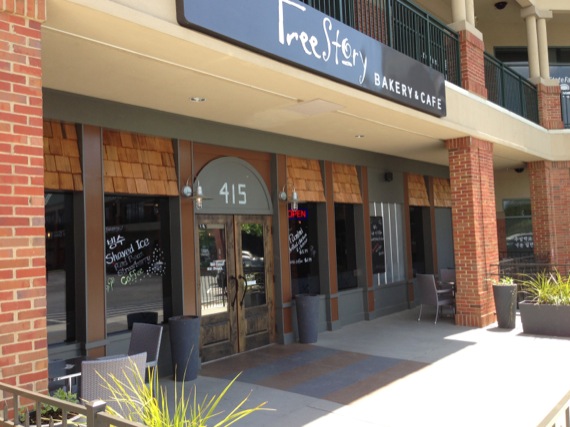 As you exit the door at Tree Story Bakery and turn right, you're steps away from a Super H, too.
Tree Story Bakery & Cafe
2550 Pleasant Hill Road
Duluth, GA 30096
678 584 0000